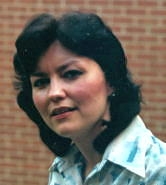 By Teresa Starcher
Extra! Extra! Read all about it. Chaos in Calhoun County. I can see it all now. The headlines will scream. Plans are in the works to call in the National Guard because the Sheriffs' Office and the entire force of State Police are exhausted. Also used up is each and every ticket in every law officers' ticket book. Officers were forced to use the backs of Drive-In coming attraction fliers, which they had confiscated, from the multitude of traffic violators.
While I'm not so sure of the legality of fliers as tickets, this is Calhoun County; I too consider it fitting since they started this whole hullabaloo. That is the fliers started it, not the cops. Although officers from both offices are known to cackle without laying in this fiasco they were caught totally off guard. Well, again that's the norm, but they did try to earn their oats during these days of fan fever that has swept people along in an epidemic of Mopar mania.
It seems a flier was sent anonymously to The International General Lee Club proclaiming that The Dukes of Hazard was to be made a six-day event at the Drive-In. General Lee owners and fans still in a daze from a recent Dukesfest at Cooter's Place converged on Calhoun. Nigh on a hundred, reddish orange, '69 Dodge Chargers came cruising through the county with Waylon's crooning of the theme song streaming from their windows. Also jalopies not even remotely resembling the General are slapped with orange paint and pressed into the fray.
Every officer has pulled double shifts trying to keep a lid on the "General fever" that has lead them in a merry dance, like a crafty ole coon can wear out a hound till his tongue hangs between his feet and with tail between his legs he gives up the chase.
For every tire mark left by our local "Bud" boys there will be a bakers-dozen. For all try to leave their mark hopefully larger than anyone's they may come across. You see, it is much like a dog marking his territory to be top dog. To a redneck gent out on a spree, it's a challenge he feels duty bound to honor, that is if he has enough under the hood.
Usually spurred on by 3.2 percolating into his brain, he thinks he has enough launch to lay it down and it won't register at the time that at some point he will have to replace that tread, not to mention the rear-end or drive shaft. But that's all just figured as par for the course of party time.
Drag matches jam up main roads. No doubt the local news are urging Pop and Granny drivers to forego their Sunday jaunts. Can you imagine how disquieting for one to come upon a half dozen brightly colored, Chargers, fending off duels from local Gordon wanna-bes, jockeying for position along the Creston straight…oh, Its Katie bar the door!
The headlines may also read how along with the Guards, Ben Jones (Cooter) was notified. He is touted as the one man who can put a halt to this mayhem for he's the head honcho of Dukesfest and after all he was a congressman. In his headlong rush to the rescue, he took Rosco's police car from Cooter's Place, but that's OK because he owns them both.
That car may prove to be a bad idea in the long run as it may make for just that, a long run. Rosco's car on their tail could inspire the Lee drivers to pull the ole Bo and Luke trick at eluding the law. Gracious folks! Pen up your chickens and tie up your goats. There is libel to be General Lees ducking into every off road in the county with clothes lines and Pickett fences flying up in a cloud of dust.
Since our secondary roads are becoming impassable, the off-roads are impossible with hollers so deep and mud-holes to match. Jones will wish he'd taken Daisy's jeep when one of our local Cooters has to tow him in and I know Lees can't even get out of the holes in these here hills.
But really thinking on it, I can see the silver lining behind this cloudy caper. Number one, the local boys with real "Mudders" and tractors can make a few bucks pulling out all those Generals. Then local mechanics may hit pay dirt for a while. Also last but not least, with all the fines and tickets paid, our county may be able to pay all its bills including fringe benefits for its employees. No, that's just too far-fetched… daydreaming.