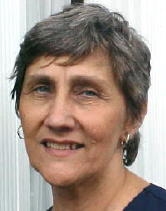 By Ann Richards

A friend, who wishes to remain anonymous, sent me an email with her thoughts about the phrase "where the heart is". I can't improve on her words or way of saying this, so here are most of her thoughts as she wrote them.

" ...I was thinking about this weekend - Memorial Day - where the heart is. Friday evening Mae had told me about visiting various cemeteries that day. On Saturday you had driven her to a school reunion and to the nursing home to visit Bernard (her brother). All of these are where the heart is. When we love someone they remain in our memories, in our hearts, forever. From time to time something will happen to make us remember. For just a moment it's like our loved one is there with us.

Memorial Day is a holiday for remembering. We visit cemeteries, take a flower, and remember people, good times and sad times. Sometimes other people are at the cemetery also lost in memories of their heart.

Reunions are also a walk down memory lane, where the heart is, except we can visit with those who were once part of our lives and both reminisce and catch up on what is happening currently.

Your final trip of the day was one that we have to face as we grow older - nursing homes. We love the elderly in our lives but sometimes circumstances and illness force us to place them in a nursing home. This decision is painful to all concerned but love, growing old, memories, and even death are part of life - where the heart is."

Back to my own thoughts, Memorial Day is a time of year that most people enjoy because of the old friends they are going to see at the gatherings in churches and cemeteries. I enjoy these times also, but unhappy events of the past also surface and I would rather not remember them.

It's not the people who I want to forget, but the sadness of losing them. There is nothing I can do about the past, so I force these memories out of mind and look forward to the future, praying for God's grace and mercy for us to make a better future.

The saddest time of my life was when I lost my husband in 1978 when he died at his own hand. After all these years I can't think of him without feeling the trade of losing him and of how much our children lost.

After burying him, I took a rose from one of the flower wreaths sent from friends and rooted it. Then, I planted it on his grave. From then until recently I have not visited cemeteries on Memorial Day.

But last year, I went to his grave alone and found the rose bush I had planted there. I placed the yellow roses I had brought with me on his grave. When I went back this year, with Mom, I placed a white rose at the top of his gravestone. It bent over his name as if crying for him or maybe is if to say " I love you".

Writing this makes me want to cry. Maybe I should. I've held tears back all these years, I guess, because I couldn't stand to think about how he died or about his troubled soul.

Life on earth was too difficult for him.

"Larry, my husband, I'm looking forward to seeing you again in heaven."

There are so many - Danny, my nephew, Dad, Mike, my cousin, ... these are remembered with the Bible hope of seeing them again without all the pain of this present life. Pain and sorrow be forgotten.

Readers this, too is "where the heart is"