The local T-Ball season wound down Monday evening with the Rebels playing the Rattlers at the Industrial Park field near Grantsville. Coach Al Keesler said "Its been a treat!"

Playing for the Rattlers (Coach Al Keesler): Johnny Ball, Peter Vassilopoulos, Jonluc Harris, Rochelle Gerwig, T. J. Patrick, Gilford Vanhose, Tyler Gerwig, Bailie Cain and Ryan Slider.

Playing for the Rebels (Coach Chet Yoak): Ricky Allan, Samantha Yoak, Casey Poe, Holly Wilson, Zachary Freshour, Darren Parsons, Zachary Swearingen, Ryan Swearingen, Megan Hartz, Justin Yoak and Stephanie R.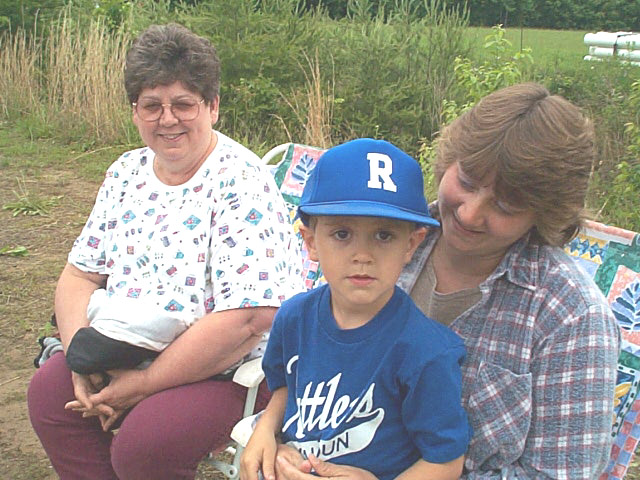 Ryan Slider with mom, Angie Slider and grandma, Dottie Harris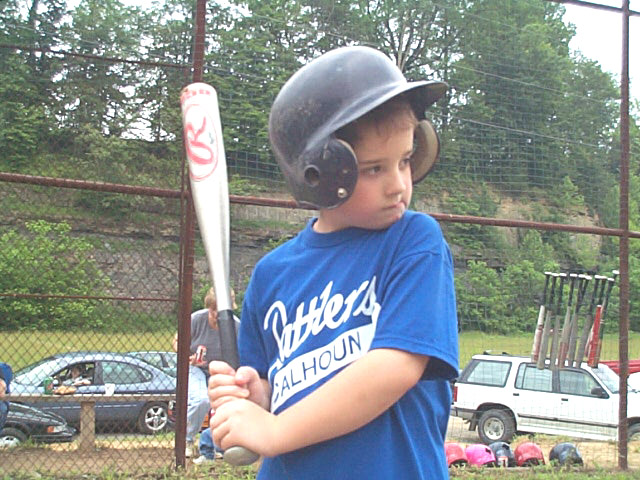 "I'm gonna hit this ball"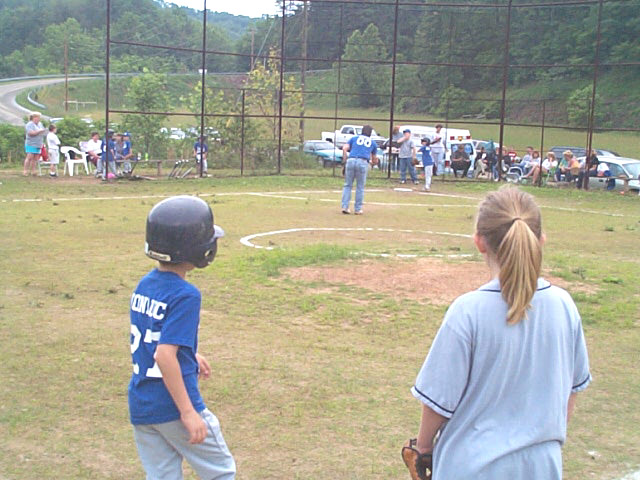 "Should I hold-up or try to steal?"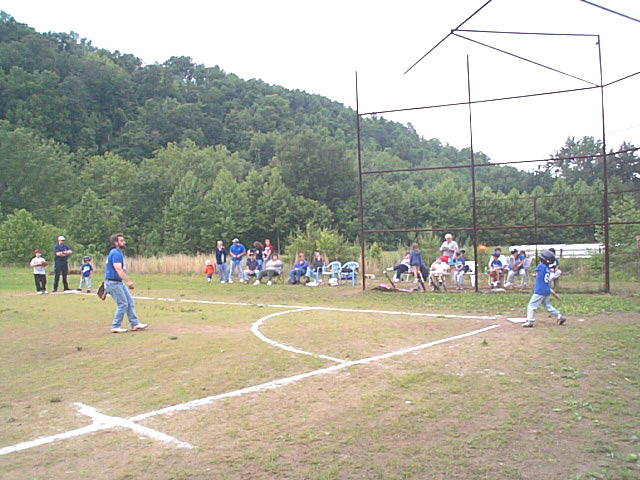 Batter up!
T-Ball fans and family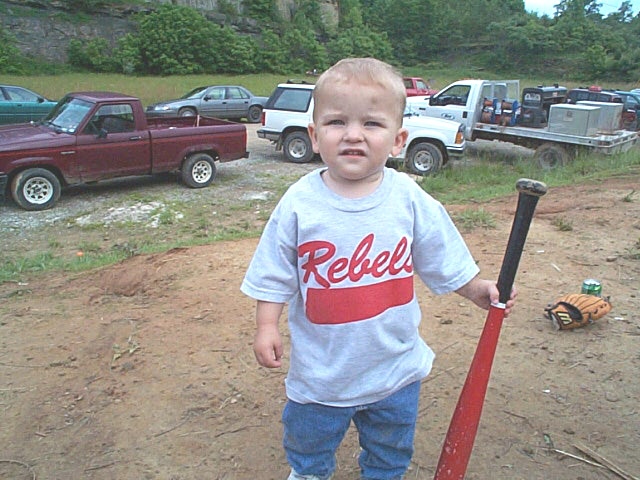 "Look, I'm taller than the bat"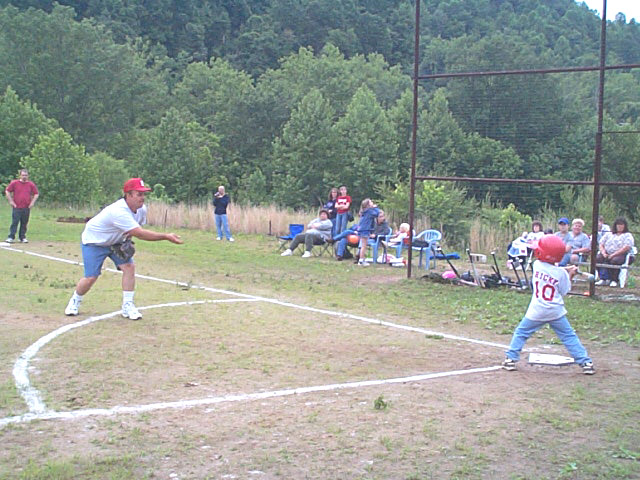 The pitch to Ricky Allen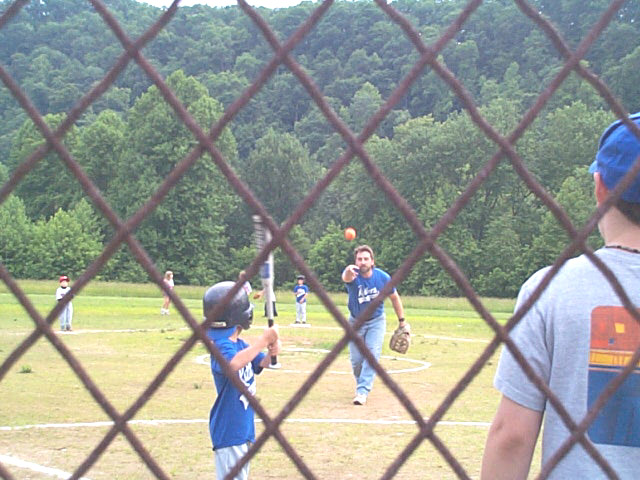 "Swing batter"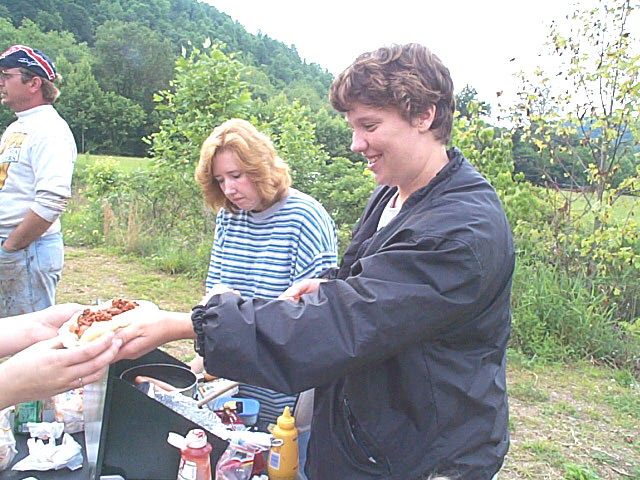 There's nothin' like a hot dog at a ball game