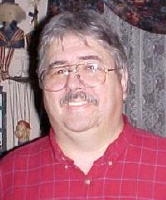 By Gaylen Duskey

I took some time out the other day - after reading of the possible destruction of the old Calhoun High School building - to take a trip down memory lane.

Sitting on the pipes in front of the school building my mind raced back to my schools days.

I could see lots of us as young kids again wearing those continental pants (with the belt-like thing on the back) and the shirts with the "fruit loops" on the back. In retrospect we probably looked like a bunch of dorks but man back then we were cool.

In my mind's eye I can still see the "pipe dwellers" of the time. Gale Siers, Terry Richards and their girlfriends were there so were Jim Gainer and Nell Jean Smith. Vickie Hayes. Good lord she was gorgeous. A couple years later I was sitting on the pipes after school waiting for somebody - I really don't remember who - when I saw another gorgeous creature. This one I didn't let get away and 34 years later I am so thankful I didn't. My memories of the pipes are also my first memories of my wife Linda. Turning around and looking at the school I scanned to the bottom floor, right window. That's where Wayne Underwood held his classes, the greatest football coach in Little Kanawha Conference and Calhoun High School history. While I remember the big, burly football teams and the ever-present "tongue screw" he carried around his neck and how he literally gave his life to the school when he died of a heart attack there, the thing I remember most was his instructions to the freshman boys on the proper way to use toilet paper.

To this day I still do it as he instructed.

The next floor up was where Mrs. Moore (funny I don't remember her first name) held court. I remember being in that classroom the day we heard President Kennedy had been shot.

Down the hall from her was Fred Barnes' biology classroom. "Fred O. Barnes . Fat Old Baby" he used to say. He taught me a ton of things but my biggest memory was of my "flower book." It was white with red trim and I could get credit for a pink lady slipper without actually picking it. It was, he said, very rare and he didn't want them picked.

In between was the classroom of Eugene Reynolds. I had the class right before lunch and he always skipped out early to supervise the lunch line and the more daring among us would jump out the window and head down to Barr's store.

The office was manned by school secretary Wilma Sears and Principal Roy J. Stump. He was more astute than we ever gave him credit for even though we did pull the wool over his eyes by playing Beatles records on the school's sound system before school and handing in bogus announcements with Joe Virden's forged signature.

There was the "candy store" where I spent many days standing in front of it as punishment for messing around. Then there was the audio-visual room where I must have seen the movie starring Hemo the Magnificent a 100 times. And where sometimes we could watch the World Series game.

There was Eloise Divers and her bottle of Scope and Martha Hall and those awful looking blue gym suits she made the girls wear and Don Pat McCartney throwing erasers and jumping over his desk.

One of the greatest compliments was when he told my mother that I was the best history and geography student he had ever had.

There were ball games and dances and tests and friends and tossing Jimmy Jones' briefcase out the window. Sweet, sweet memories all.

Calhoun High School, that beautiful old sandstone building, was there for us for 75 years and about 7,000 proud graduates went there over the years.

It was the school most directly affected by the infamous Board of Education Vs. Barnett case during World War II when the U.S. Supreme Court ruled students could not be forced to say the Pledge of Allegiance based on religious beliefs.

Principal Don McGlothlin followed the ruling by not forcing some students to say the Pledge of Allegiance. It was not long after that the school was gutted by fire.

The school survived the fire. It survived being closed. It may not survive much longer facing of a future of becoming "salvage."

It would be sad if a fire, 75 years and the shenanigans of many, including this writer, could not put asunder, for the old landmark to fall victim to apathy.