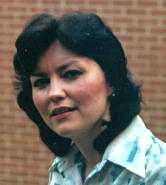 By Teresa Starcher
Although France had pushed for the creation of the European Union, on May 29th of this year they were asked to vote on a constitution; which hoped to better consolidate the member's foreign and economic policies, they voted "NON". A few days later Denmark followed with a "Thanks, but no thanks".
Curious as to what the people were presented with and how they felt about it, I did some web surfing. Landing upon BBC News, where people world-wide were invited to submit their views on this E U Constitution, I settled in to hopefully become enlightened as to at least the highlights of this document and their reasons pro and con for how they cast their vote.
After reading dozens of letters, I was disappointed by the lack of inserts from the document, but impressed by their veracity, although I would have to analysis the essence of them as a whole to having an air of uncertainty. I couldn't help but wonder if most really knew exactly what it did say and I was unsure if the reason was it being written so like a legal document as to be "over their heads" or simply its length, which was cited as various numbers for the amount of pages it contained. One place said 230 pages, another letter declared 400 some too long.
I especially liked the precision of this one. "511 pages of bureaucratic meddling". Speaking of precision, one said the constitution "should be simple, clear, and precise". Another wrote, "I have yet to hear any politician or commentator provide a coherent summary of the E U constitution". Also the letters contained a common thread of mistrust. A citizen from Rome stated, "People are cynical and distrusting of self-seeking politicians". While another from France declared, "The government and the media are totally out of touch with the people".
One continued that thought with," We are inundated with politicians who care little for what we the people think or feel". A fellow Frenchman recalls,"…remember the last referendum which promised to be a magic wand against unemployment, yet the results have been massive unemployment in France and Germany, outsourcing and daily closures of businesses".
I also noted a great concern to the people and certainly a question at issue that lends to their air of uncertainty. They feel insecure at what they naturally see as shriveling sovereignty and increased atrophy of national identity. Yet at the same time they so yearn for economic stability that they may feel trapped into making concessions, which they hope will make for stronger national security.
A citizen from the Netherlands writes," Of course I am in favor of European cooperation as this is necessary. But to me it appears that a European Constitution is a preamble to the founding of a federal European State. Because of the variety in language, culture and history between the independent European states I think this is undesirable. Therefore I voted no". While a fellow countryman asserts," I have voted JA/yes, because I am convinced that this draft is at least a step forward on the road to European integration. I don't want a federalist Europe, but we will have to increase the level of cooperation if we want to achieve anything in this globalizing world. I'll vote against our present government in our next general election, whenever that may come!"
Another bone of contention to the people in their concern of becoming politically absorbed is the addition of Turkey to the EU. As one French native vowed," I will vote NON. Non to Islamism, Non to Turkey". This could make one wonder whatever happened to "Vive la difference".