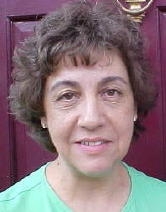 By Alice Hickman

When my father died in 1985, a former neighbor came to the viewing and told of a time when lads and younger men sometimes walked when they wanted to go anyplace.

One late night, he was walking out Nobe Road returning home. As he approached my parents' residence he began hearing a noise coming from over the hill behind the house. As he came nearer he realized it was my Dad, praying loud and long.

Another person at the wake told me, "We don't have to worry about where Fred Jennings is, because if anyone ever loved the Lord, it was surely him." I said, "There is no doubt about that."

Back in those days lots of folks made jokes and laughed at my father, calling him a religious fanatic among other things. I remember!

Now I think of him as a Prayer Warrior! Now I am glad!

"And that is where the heart is!"