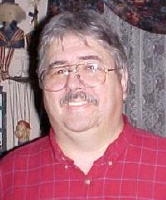 By Gaylen Duskey
This year I decided to turn one end of my garden up on Hog Knob into an area of raised beds.
On one end of the garden is where my family used to burn trash. The area was also near where an old barn was and where the chicken coops were. In other words since my family has owned the farm since 1842 there were decades and generations of good earth materials in one end of the garden.
The other end was a different story. The only thing I can remember on that end of the garden was the basketball hoop I had as a kid when I pretended to be Jerry West . OK, so it was a real stretch but I was pretending.
That was the end of the garden we decided to fill with raised beds.
Our plan was to have six 4-foot by 8-foot raised beds surrounding one 8-foot by 16-foot raised bed. We about halfway to our goal and thus far it has been a lot of work but very enjoyable.
First we put down plastic sheets. This is twofold since they will kill the grass and weeds while providing a "bottom" for the topsoil we put in the beds. Then there is the topsoil. It takes 16 40-pound bags to fill one bed. The big bed will probably take around 40-50 bags of topsoil and humus. Overall we'll probably hand carry about 150 40-pound bags of topsoil from the back of our pickup to the spot where we're dumping them in the beds in the garden . so I am getting my exercise.
Thursday afternoon I was working on a raised bed and I was running out of time since I had a literacy council meeting scheduled in Spencer. I desperately wanted to get the pallet on the back of the pickup unloaded. Sixty 40-pound bags . no sweat I thought.
Wrong. I took some breaks and slowed down in the searing sun. I even did a quick "Thank God" when a cloud covered the sun providing some needed shade. I was down to the end of the load with about 10-15 bags still on the truck when I decided that I could quickly construct one of the beds and fill it, killing two birds with one stone and in the process handling the bags only once instead of twice.
So I put the plastic down and screwed the 2x8 boards together. Bingo! Bed done . now just fill it in.
I poured four or five bags into the empty bed and was on my way to putting another one in when my wife said I needed to straighten out the bed and pull the plastic over because it was going to require additional sheets of plastic if I didn't.
"I can't do that," I said, "I've already started filling it in."
"I told you, you should have waited. That we could have done that tomorrow," she said.
You know. She was right. In my haste to fill the bed in I had messed up. I was too quick to do something and there was no turning back. It was an unfortunate, and in retrospect, foolish mistake I made in haste.
Luckily, however, all it is going to cost me is an additional roll of plastic . much less than a lot of other moves made in haste.