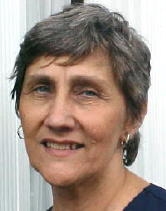 By Ann Richards

This story is about neighbors of ours who shall remain nameless in order to protect their dignity. This story was told by Mom. I shall relate it as nearly as possible to her telling. This story is true.

Friday night began with everyone gathering at the local pool room for a relaxing time after the week's work. Dad and Son enjoyed playing pool and the company of friends. Mom went along thinking this seemed more pleasant than cleaning house and doing the laundry. When it seemed that Dad and Son were not going to be going home as soon as Mom would have liked, she decided to go on home and get some rest.

Having arrived there, Mom lay down on her bed and fell asleep.

Ring! Ring! Ring!

As the ringing continued, Mom finally aroused from sleep enough to reach the bedside telephone.

"Hello"

More ringing.

"Hello?"

More ringing.

Finally, Mom realized that the ringing was coming from Dad's cell phone and after finding it and turning it off, she fell back to sleep.

This didn't last long.

Dad and Son came home and woke Mom up from her sleep.

Soon thereafter, Sister stopped in to chat for awhile. When she left to go home, it seemed as if everything had settled down for the day.

Then, outside, Sister started up her car. The engine roared as she drove away.

"I thought we just replaced that exhaust system. Why would it be so loud already?" wondered Mom.

Out of the bedroom dashed Son in his underwear, yelling, "Somebody's stealing my truck! Somebody's stealing my truck!"

The next morning, the first thing Dad said when he awoke was, "Did I dream all that or did it really happen?"

Family life. That, my friend, is where the heart is.