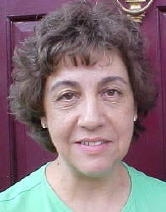 a true story
by Alice Hickman

During a recent visit at a friend's house, the following story was told. I was captivated and enlightened as well as being thoroughly entertained. I will now try to take you down the same story path without the visual expressions, sounds and body language. I hope you enjoy.

Hercules' life began inside an egg which was placed in the nest of a banny chicken. He was the only wild turkey that made it, out of four turkey eggs.

That little banny hen was so proud of her chick. She raised him as any true mother would, teaching him all the survival techniques of the chicken yard.

He was named Hercules since he soon towered over the other birds. Herc adapted as best as a wild turkey could in a chicken world. Life was good!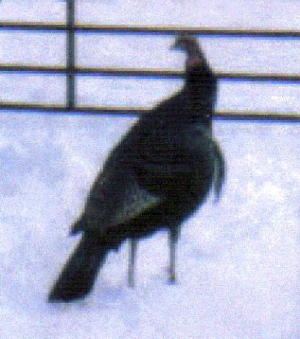 "Herc the Turk"
Then one day his world began to rock. "Mother" had hatched more chicks. Being the jealous sibling, turkey tantrums began as he competed for "Mother's" attention. The little "fuzz balls" irritated Herc. He tried to put them to flight, but nothing seemed to work at his attempt of separating them from his "mother". He finally became accustomed to other chicks on his block and life went back to normal.
Hercules lived on the farm for three years.
Then one day flapping wings on the horizon changed Herc's world forever. Girl turkeys came calling! Their attempts at luring him into the wild yonder worked and that is the day that Herc discovered that he was not a chicken. He was a turkey!
You might say, "He flew the coupe".
That was the last that was seen of "Herc the Turk".
And that's where the heart is.