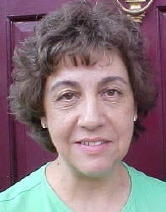 By Alice Hickman

From the beginning of "Where The Heart Is", my co-writer and I wanted to write about things that would hopefully lift up the hearts or put some humor into someone's life. We wanted to avoid subjects that sometimes can be contentious such as politics or religion. That is still our policy.

I don't view Christianity as a religion, but as a way of life. With this in mind, I can't write about heart issues and ignore this important time of the year. Easter!

Here in Nobe country, Good Friday and Easter services were held in remembrance and celebration at Chapel Baptist Church.

Friday evening we entered into a solemn service commencing with special music and closing with communion in remembrance of Jesus' broken body and shed blood.

Sunday's celebration began with a sunrise service followed by breakfast in the lunch hall.

An Easter Program, "The Most Important Crown in History", was wonderfully presented with welcomed participation of all present. Several music selections were given by the choir as the Easter story unfolded in an atmosphere of warmth, love and an opportunity to consider the past and the future.

"Surrounded by your Glory, What will my heart feel - Will I dance for you Jesus or in awe of you be still - Will I stand in your presence or to my knees will I fall - Will I sing hallelujah, will I be able to speak at all? ... I Can Only Imagine"", sang Pastor Kevin Church.

One could envision things that lay ahead for Christians. The pastor referred to scripture that describes how Christians will receive crowns as rewards, but these will all be placed at the feet of Jesus in honor and gratitude.

Everyone present had been given crowns. The choir went forward first and appeared before Saint Peter (Bob Yoak). They were then escorted individually by the angel (Kim Church) to cast their crowns at the feet of Jesus with a little angel seated on his lap (portrayed by Craig and Trenton Church).

As the invitation was given the line became long and we in the congregation became part of the play and "We cast our crowns at the feet of Jesus".

And that is where the heart is!