SQUEEZING THE CASH AT THE MOUTH OF THE ELK

Opinion and Comment: Bob Weaver

If you have curiosity regarding the workings of the WV legislature, you might want to take time to read about "King Michael," the powerful chairperson of the House Finance Committee.

Del. Harold Michael may be best remembered for using Budget Digest money to build a community college in his county, the most expensive such project per capita of student ever undertaken. Like we needed another new college in the state.

This Gazette story only opens the window to following the money, and is likely to make former Delegate and House Education Chairman Jerry Messatesta's "Mezz Money" for Hampshire County look rather paltry.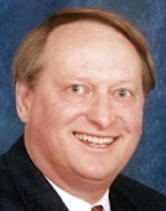 Del. Michael (left) has been accused of trading off projects to benefit his interests, while others say he does just what he wants. Last week he killed the no cost busing bill introduced by Gov. Joe Manchin, which would have helped stop wholesale school consolidation in the Mountain State.
School consolidation, while sometimes appropriate, is another issue which has dubious ties to legislative money streams. Consolidation has been eliminating small community schools, while they have been proclaimed the best way to deliver public education in most of America.
While Michael's powerful hold on his fellow legislators may be drawn into question, voters in his home counties must think he is the greatest thing since cream cheese, just like they did with the "Mezz," who is now under federal investigation.
The Gazette study shows Michael's counties, Hardy and Pendelton, received nearly $7 million in contingency funding, by far the largest amount of any counties in the state, but Michael is also in charge of an $8 million educational fund over which he has full control, that even State School Supertendent Dave Stewart doesn't known what the money is for.
Once the check is issued, there is no accountability fot its spending. - Bob Weaver, Hur Herald
SUNDAY GAZETTE-MAIL
March 27, 2005
Michael Dips Into Fund Most
Governor's Emergency Money Routinely Used By Legislators
By Eric Eyre and Scott Finn
Staff writers www.wvgazette.com
Former West Virginia lawmaker Stan Shaver went looking for $5,000 in state money to buy some trout.
A Preston County sportsman association needed the money to stock the Cheat River with fish, and Shaver knew the man who could help: Delegate Harold K. Michael, D-Hardy, chairman of the House of Delegates Finance Committee.
In 2001, Shaver sent a letter to Michael, asked for $5,000 from the "House of Delegates contingency fund" and waited for the check to arrive.
One problem: The West Virginia House of Delegates doesn't have a contingency fund. Shaver actually meant the "governor's contingency fund."
But it's easy to understand Shaver's mistake. West Virginia lawmakers have increasingly become accustomed to tapping the governor's discretionary account for pet projects for their home districts.
The governor's contingency fund was set up to help out West Virginians during disasters — floods, fires and ice storms.
But during the past eight years, more than $72 million has been spent on items that were hardly emergencies, according to a Sunday Gazette-Mail examination.
In Hardy County — where Michael lives — governor's contingency money bought uniforms for cheerleaders, band members and football players.
The Moorefield High School golf team got a new $30,000 van. The football team got $19,500 in digital video equipment and a $3,000 "turf aerator." The basketball team got a $5,000 "shoot-away" machine that automatically catches basketballs and passes them to players.
More than $108,000 in governor's contingency fund money went to a Moorefield cemetery. The county sheriff's department got $5,000 to buy drugs for a sting. The Hardy County Rod and Gun Club (Michael and his wife are members) got $25,000 in governor's contingency cash. About $16,000 went to refurbish bowling lanes in Pendleton County — another county in Michael's House district.
Statewide, a little more than half of governor's contingency funds went to nonemergency items over the past eight years. And it's all perfectly legal. The contingency fund can be spent on just about anything, provided the governor's office gives its OK.
"You have a contingency fund to handle these emergencies," said state Auditor Glen Gainer. "That's what it was designed for. But what has happened is we use it as a granting authority. We use it to fund various pet projects."
The Gazette-Mail's examination shows that Hardy County received $6.7 million from the contingency fund since 1997 — more than any county in the state — even though the county ranks 42nd out of 55 counties in population.
Hardy County received 13 times more per person from the governor's fund than the state average. Pendleton County received 10 times more than the state average. And Grant County, where Michael is originally from, received three times more.
The governor's fund isn't the only fund Michael taps for his district. He also directs money from the Budget Digest, a special fund set aside for requests by lawmakers. It's common knowledge at the Statehouse that Michael controls the Budget Digest process. But fewer lawmakers said they knew Michael was steering taxpayer money from the governor's contingency fund as well.
Michael defends his use of the governor's fund.
He said the Legislature has a "seniority system." Michael, a 17-year House member, said he has earned the right to direct money to projects in his district.
"I make no apology," Michael said in an interview with the Gazette-Mail last week. "As long as I'm down here, I'll do what I can for those two counties."
And while the money spills out of the governor's fund year after year to nonprofit groups, schools, municipalities and government agencies, no one checks to ensure the cash is spent the way it was intended.
"The governor has pretty much unbridled authority on spending that money," Gainer said. "The real issue is what did the group do with the money? Nobody knows."
Spending 'like a drunken sailor'
West Virginia politicians always have used taxpayer money to look like Santa Claus. But during his 2000 re-election campaign, former Republican Gov. Cecil Underwood took it to a whole new level.
In 2000, he gave away $21 million in contingency fund money to nonemergency projects — almost as much as Gov. Bob Wise distributed in the next four years combined.
Underwood used a state helicopter to hop from one small town to another, handing out checks to smiling local officials as photographers clicked away. Some Democrats quipped that Underwood was running the first publicly funded campaign in state history.
"Cecil spent like a drunken sailor," said Gainer, a Democrat. "They were giving money to everybody. You needed some money, just ask for it."
Underwood lost that election, but his administration changed the focus of the contingency fund from emergencies to less-urgent needs, Gainer said.
The governor's contingency fund has been around since statehood. The law creating the fund hasn't changed since 1923. It gives wide discretion to pay expenses "which the governor may deem proper and necessary."
Traditionally, the fund has been for floods, fires, and snowstorms — emergencies that can't wait.
The state's budget bill says the fund "is intended to provide contingency funding for accidental, unanticipated, emergency or unplanned events."
But Underwood spent the vast majority of his contingency fund money on nonemergencies — 92 percent, or $48.5 million, according to the Gazette-Mail's analysis of contingency-fund spending.
Wise spent a much smaller amount on nonemergencies, about $28.5 million, or one-third of the contingency fund.
Under both governors, Michael pulled in an outsized share of contingency money for his home counties.
Hardy, Pendleton and Grant counties received more money per capita than any other county. Altogether, they represent less than 2 percent of the state's population, but received 16 percent of the contingency fund money from Underwood and Wise.
Although the governor controls the fund, the Legislature decides how much money to put in it. Lawmakers could decide to allocate no money to the fund.
Over the years, lawmakers have struck an unwritten agreement with the governor's office to divide the nonemergency contingency money, according to legislators, legislative staff members and governor's office administrators.
The state Senate, House of Delegates, and governor's office each receive about a third of the money for their requests under the informal agreement. In the House, the vast majority of requests come through Michael's office.
On its Web site, the state auditor marks each contingency fund request as "House," "Senate," or "Governor." A random sample of Wise's contingency requests showed that each category received about one-third of the money.
Michael would not confirm that such an agreement exists. But he acknowledged the governor will want to please lawmakers who control the state's purse strings.
Michael said other legislators knew how the system worked, but several interviewed by the Gazette-Mail said they didn't know they could ask for governor's contingency money through the House Finance chairman.
"I had no idea this was going on," said Delegate Roger Romine, R-Tyler. Romine represents Doddridge County, which received the least amount of money per person from the contingency fund under Wise and Underwood. "How do you justify almost $7 million for Hardy County versus $82,000 for Doddridge?" he asked. "It doesn't seem fair."
King Harold
Grover See has watched over Olivet Cemetery in Moorefield since 1987. The quaint cemetery, perched atop a hill just east of town, dates back to the Civil War.
But the historic cemetery has had some new additions of late, thanks to Michael and the governor's contingency fund: a $61,000 office building, new computers, a new lawn tractor and a freshly paved parking lot.
See, who serves as the cemetery president, deferred when asked to talk about the new building and equipment last month.
"I don't have all that information right at the moment," See said. "I'd like to talk to my superior first."
Asked who that was, See responded, "That would be Harold Michael."
Michael doesn't sit on the Olivet Cemetery board. Nor does See report to him.
Last week, See was asked whether he had time to talk to Michael and get permission to speak to the newspaper. See said he had not.
"I have nothing to report," he said.
Michael's success in securing money for his district has sparked tremendous loyalty from constituents such as See. Michael is seldom opposed in elections. The requests for money keep coming.
Sometimes, Michael delivers more money than groups ask for. A Pendleton County band director wanted $2,900 for instruments. Michael got him $3,100. Brandywine Elementary School needed $22,388. Michael pried loose $25,000 from the governor's fund.
Michael's constituents have become so used to getting money, that some just cut to the chase when they ask for state cash: "Please make the check payable to the Hardy County Board of Education," one school official recently wrote to Michael.
Meanwhile, others are more understanding.
"How are things at the Capitol?" Pendleton County Superintendent Ralph Price recently wrote in a letter to Michael. "I'm sure figuring out where the money is to take care of everyone's needs is a formidable task."
But that task isn't without benefits to Michael. It helps him win re-election. It contributes to his popularity. It gets his name on buildings, plaques — and on kids' T-shirts.
Last April, a Hardy County youth center requested state money to buy bikes, bike helmets, basketballs and T-shirts. The group promised to put Michael's name or the name of his insurance business on the shirt backs. A request from the Hardy County Sheriff's Office to Michael for state money also came with a promise: The department would put out a press release and "public relations" materials if Michael granted the request.
Michael said he delivers the state money with no strings attached.
Just like Byrd
Michael said he doesn't want to compare himself to Sen. Robert C. Byrd.
But Michael pointed out that what he's done for Hardy and Pendleton counties isn't much different than what Byrd has done for West Virginia.
For decades, Byrd has steered millions of federal dollars to the Mountain State. Michael has brought millions in state money to Hardy, Pendleton and Grant counties.
Both Byrd and Michael get criticized securing money for "pork-barrel" projects. They also win praise for taking care of their constituents.
Michael said other counties receive more taxpayer money. Employees and vendors in Kanawha County, the home of the state Capitol, took in almost one-fourth of all money in the state budget, he said. Michael presented a chart — with county-by-county state spending totals — to the newspaper last week to make his point.
"It's misleading to focus in on one fund in the state budget," he said. "You have to look at the whole budget. You're just looking at a portion of an account over a short period of time."
Senate Finance Chairman Walt Helmick, D-Pocahontas, also represents his district, Michael said, and Helmick has backed many of Michael's requests.
The governor has the final say on how to spend contingency fund money, Michael noted.
"Once we give the money to the governor we lose control of it," he said. "That money is used at the discretion of the governor."
Still, Michael acknowledged it wouldn't make political sense for the governor to reject requests from powerful legislators because they appropriate money to the contingency fund each year.
"Since we appropriate the money, it doesn't take a rocket scientist to figure it out," Michael said. "The whole thing of government is you have to work together."
Michael said rural Pendleton County needs all the help it can get. The federal government owns much of the land in Pendleton, making it exempt from local property taxes.
"Anything they get is needed," Michael said. "They have no tax base. Those areas need help. They deserve help."
Doddridge County deserves help, too, said Cline Stansberry, a retired coach and teacher who has the local football field named after him.
Voters in Doddridge County have passed a school excess levy to pay for school equipment, while Hardy and Pendleton are two of only seven counties statewide with no excess levy.
Stansberry helped raise more than $160,000 in recent years to build new bleachers, pave the parking lot and construct a platform to film games. Local boosters asked the Legislature for money about five years ago and received $1,200, he said.
"We just don't have anybody with political pull," Stansberry said. "It's just not right. Things like this need to be brought out into the light."
Gazette reporter Scott Finn serves on the board of directors of ABLE Families, a Mingo County nonprofit that received a $50,000 governor's contingency fund grant for a building project last year.
To contact staff writers Eric Eyre and Scott Finn, use e-mail or call 348-4869 or 357-4323.
DELEGATE CONTROLS $8 MILLION IN EDUCATION ACCOUNTS
More Than 80% Has Gone To Michael's Counties
Schools chief says he's in the dark over purpose of funds

By Eric Eyre Staff writer
By Scott Finn Staff writer
THE CHARLESTON GAZETTE
West Virginia lawmakers set aside more than $8 million last year in two special state Department of Education accounts.
But legislative leaders won't say exactly what they earmarked the money for. And state schools Superintendent David Stewart doesn't have a clue about the purpose of the funds.
Stewart said the $8 million came with just one caveat: that it can be released only on orders from Harold K. Michael, D-Hardy, chairman of the House of Delegates Finance Committee.
So far, about $1.5 million from the accounts has been spent.
"We don't know what all that money is for," Stewart said. "We didn't ask for it."
Michael said last week that the bulk of the money in the two special accounts will be reallocated this year.
He declined to discuss what he and other legislators planned to spend the money on when they established the accounts.
"We had a couple of things we wanted to do," Michael said. "We'll probably reappropriate the money."
More than 80 percent of the money from the two accounts has gone to Hardy and Pendleton counties, which Michael represents.
The money has been used to pave a road and parking lot at East Hardy Middle School. East Hardy High School got $30,000 for wireless laptop computers.
Most recently, the money paid for a $75,000 playground at Franklin Elementary School in Pendleton County. The county's high school got $30,000 for a meat smoker.
Legislators gave the Department of Education accounts unusual names: "Collaborative Resource Allocation" and "Educational Achievement Incentives."
Stacey Ruckle, spokeswoman for House Speaker Bob Kiss, said the money was intended for an unspecified higher education initiative and "unforeseen expenses" that schools might incur under the federal No Child Left Behind Act.
"It was seen as a holding account," Ruckle said. "It was set aside as a safety net. It's going to go back to general revenue."
Tom Lange, president of the West Virginia Education Association, said the Department of Education should spend the money this year to improve student achievement.
Lange said a committee should be established to review requests for the remaining $6.5 million from schools throughout the state.
"Everybody should know what the ground rules are and have access to those resources," Lange said. "If money is going to be sent to the Department of Education, then the department should be allowed to decide how it's spent. This money should go to the counties with the greatest needs."
The two Department of Education accounts aren't the only funds that Michael taps for his House district.
Each year, Michael directs money to his district from the state Budget Digest, a special fund set aside for requests by lawmakers.
Michael also draws from the governor's contingency fund, which is supposed to take care of floods, storms and other emergencies.
In Hardy County, the governor's contingency fund paid for such items as cheerleader uniforms, football equipment, a van for the golf team and a cemetery office building.
Michael secured more than $6.7 million from the contingency fund for Hardy County projects over the past eight years, according to a Gazette review. That's more than any county in the state, even though it ranks 42nd out of 55 counties in population.
Hardy County received 13 times more per person from the governor's fund than the state average.
To contact staff writers Eric Eyre and Scott Finn, use e-mail or call 348-4869 or 357-4323.