By Alice Hickman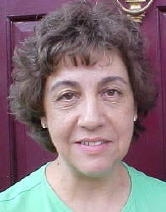 There is property that has been in my husband's family for at least three generations. It may remain so or it may be passed into the hands of another. Either way, seasons of our life change. One ends and another begins.
On this property sits a cabin on the hilltop, built by my husband, two brothers and their father. It has represented different things to many people. In days before the cabin even existed, that hilltop was a favorite prayer meetin' place of fathers and grandfathers. The cabin has been the central point for romance, youthful transitions, a camp for deer hunters in our family, a picnic ground, a retreat and a sanctuary. Before entering the next season of our life, I now take one last trip back and recall a previous season, when I wrote about one such get-a-way.
10/28/94 Friday night. Almost dark. Fire blazing! Beans cooking. Hot coffee! Bronson and I just threw more logs in the stove. Heating water for chicken soup. Just me, Bronson, 1 yellow jacket, 3 wasps, 2 moths, 3 dozen dead flies and the smell of wood smoke while hot embers are cracking in the stove.
Tomorrow I will gather hickory nuts. That means a hammer will be needed to crack them. The trees look tall, black and scary against the fading sky. Anticipation of a night of surprises! Pending battles between me and little two legged demons with wings and stingers. I'm remembering the last time we tried this and how those warriors won the battle and we went home at midnight with our tails tucked (so to speak). But the war isn't over yet and I feel much braver now. However the night is still young.
We need screen doors, water supply and a cabinet for dishes and cookers. Maybe a door or even a curtain for our fancy, first class out house. I'm primitive, but I still like total privacy to go to the pottie. There is just something totally humbling about sitting with one's drawers dropped.
Crunch...Crunch...Quick footsteps outside in leaves. I, Alice, being of sound mind, do hereby make my last will and testament. I leave everything to my dog 'Happy'. "Bronson, grab the gun!" "____ door is locked." Can't get out. By the time he fumbles with the lock, it's long gone. I'm sure it was a bear or maybe even Big Foot. O.K. - the door is finally open..."Squawk, Squawk!"... Well, I thought he was after the gun; guess it was just a turkey caller. He sure ruined my story. "It's awful quiet." "Say something, Bronson." I knew I should have brought my radio.
Almost 9 o'clock. Gettin' late. Brush teeth. Go to bed. "Bronson, be sure and keep the fire going all night and wake me in the morning when coffee is ready."
Saturday morning. Up at 6:45. Bronson sat and warmed up the stove for an hour. Got dressed. Hit the woods.
We gave the flying squirrels their eviction notice this morning. Thirty days to get out! They've just got it too good. Free rent. Ample food supply. Bird's eye view. Luxury accommodations and they're even allowed to play football games in the loft. If they can't at least pay-up one hickory nut a day, it's off to Flatwoods jail in the back of Sheriff Stemple's squad car. Talk about a jail house rock.
There is just something about camping that makes one glad for their home...hot running water...a toilet that flushes...a comfortable bed. But then again, there's something about home, neighbors, cars, ringing telephones and noise that makes one glad to have a cabin in the woods. Yes, to sit and think and write and drink "coffee" and work on my lap quilt and read and listen only to the fire crackling and an occasional crow. I think I'd like to suffer through several days of this.
Well, I learned a super fast way to get cornbread baked. Just stick pan inside wood stove with the fire. Takes about 90 seconds. You will need a fire extinguisher on hand and an exhaust fan to take the smoke outside.
A great day! One aggravated squirrel. Brown beans, fried potatoes, warm sun, cool breeze, afternoon nap and country music. Oh yes - a little gray mouse ran up the cabin, as we sat on the back steps. It peered sideways, done a u-turn and raced back down, wide-eyed and full of fright! These critters do not like sharing their cabin.
See you later, "little cabin."
"And that's where the heart is"