By Teresa Starcher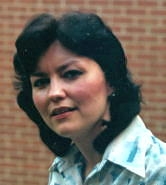 My father was William Carl Stutler. His philosophy of life was governed by a few quotes from Poor Richard's Almanac and the principles of the "good book". Although still a teenager when the Great Depression began, he was an enterprising young man and worked hard to help his family through those difficult times. He helped to raise the vegetables and tend the few stock on his parents small farm while taking as many odd jobs as he could find, along with hunting, trapping and fishing he was able to help pay bills and supplement the families food supply.
When he married Jessie Vandale in 1936,the U.S. was struggling to rise from The Great Depression. Roosevelt had been re-elected and the promise of his New Deal was gaining a foothold all across the country. Its coherency was like an extended hand to the drowning men throughout the nation. It fueled their tenacity with a glimmer of hope that when they put forth an effort they would be able to feed their families. Yet the times still called for strength of character and resiliency such as that of my parents, which enabled them not only to just survive, but also to overcome and flourish, that is, in terms of ample food on the table and adequate housing.
Living through these times left a distinct mark upon their psyche to contently "make do". My mother had a tendency to stock pile what I would consider disposable items such as paper bags and rubber bands and, many times, I have seen my father spend time and effort to even straighten bent nails. They certainly gave the word frugal its full due.
My father felt that unless something was absolutely necessary then one might well do without it. This even extended to automobiles for he reasoned that since he had two good legs, a vehicle was simply "a bill of expense" as he was apt to term anything that he deemed unnecessary, yet still cost money. He walked three miles to work many times without seeing it as much of a hardship.
I know this must seem inconceivable by today's standards especially by those who even drive to their mail box and buy a new car every year or so. It wasn't until 1957 that he conceded and purchased a '49 Chevrolet truck, as going further a field to work, he needed more than "shanks mare" which was his term for walking.
My father's most quoted scripture, when we had been slack in our chores, was "earn your bread by the sweat of your brow". An admonishment that he certainly practiced, for to say that he was a good worker would be a gross understatement. Through the years his work ethic not only benefited his family but Calhoun County as well.
Under the New Deal a work program was devised called the WPA in which a man would work for several months then be laid off so that another man would have a chance to take his place also for several months thus giving both men a means to earn wages. During this time my father became a stonemason. He helped to cut and shape the very stones used in building the Calhoun County Jail and courthouse. He also worked for the WIN program for $ 1.00 a day, which is a far cry from today's minimum wage.
When the foundation of Route 5 was being laid, he was there. He napped the rock, forming its base and worked at the Straight Creek rock quarry getting out the crushed stone and gravel used in building the pavement. I can picture him soaked in sweat, busting rock with a large sledgehammer. So that today, without thought, we can glide along this same road formed by the toil and hard labor of our fathers and grandfathers.
Beginning in 1948, father also made traveling easier by running the ferryboat at Annamoriah for two years. Then I think that he helped in the bridge construction there, but in the early '60's, I know that he worked on building the bridge at Creston. Also Stutler Road is so named because of the work he had done for the county's Department of Highways.
Although my father was no stranger to brute-like labor he lacked any ambition to "better" his household. When we children had grown, we sided with Mother in chiding him that his frugal ways bordered on being miserly. We didn't have indoor plumbing until 1975. We had an old iron pump on the back porch, which made washing dishes a major chore in that water had to be pumped and carried in to be heated on the stove before you could even begin. And it would be amiss of me not to mention one aspect of the lack of indoor plumbing—that songs have been fondly written about—the outhouse.
Although, why one would recall this with any kind regards, especially in winter, is beyond me. After a few winter outings toting water and trips outback, most people would long for the flush and flow that we now take for granted, but not my father. Although he cheerfully, with the help of a friend, built the bathroom, he continued his trips outback for two years after the bathroom was completed which may give some insight as to his character.
So when we feel a touch of nostalgia for what we thought were the good ole days and the simple ways of life, let us also examine ourselves to see if we could have been sturdy enough to withstand the toil and hardships endured by our kinsman. Many of us would no doubt fall short. Thankfully people of this higher caliber are our heritage, let us always be proud of their legacy.