By Gaylen Duskey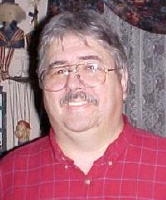 I appreciate my forefathers greatly. I learned that appreciation when I tried to be like them.
Last fall I bought a wood stove - not just any wood stove mind you but a Woodstock Soapstone stove. I bought it because I knew natural gas rates would rise again and that having a wood stove would be a great hedge against those price increases.
And I was right about that because natural gas rates went up - I think - 40 per cent. I'm really not sure what kind of saving I am making yet because the gas company keeps estimating my bill based on my gas usage from last year. But my guess is the wood stove will save me some money - or at least offset the amount of the rise in rates.
But the money aspect of things has become something of a secondary issue. The big issue has been my attempt at mastering a wood stove, which at times has been feeble.
I mentioned earlier the stove was a soapstone stove and that is significant since it is not cast iron and therefore it has a whole different set of marching orders.
For instance soapstone does not heat up as quickly as iron but it stays hot a lot longer. That, I found, is important.
The stove is equipped with a catalytic combustor, which "burns" smoke creating more heat and cleaning the smoke exhausted out the pipe. By the way the combustor works like a jewel but I am getting ahead of myself.
They sent this stovetop thermometer, which you are supposed to lay on top of the stove then watch it until it is 500 degrees. Then you are to engage the combustor.
I thought it was easy enough but I could barely get the thermometer on top the stove to register 500 . so I didn't engage the combustor. It was, I felt, a waste of money and I called the company.
After explaining my dilemma - having a combustor I couldn't use because I couldn't get the stove hot enough - the company representative chuckled a bit and said that the stove - since it is soapstone and doesn't react like cast iron - is about half the temperature of the inside of the firebox. So in other words I had been misreading things and had the firebox up to about 1000 degrees.
Oops.
The stove worked great with the only little problem I noticed was that you wanted to keep it running hot. If you allowed it to cool down outside wind could blow down the chimney and create a poof of smoke inside the house. One night we were out someplace and the stove cooled. And the wind blew. And when we got home we were greeted by smoke . enough to cure ham. I opened the doors and windows and turned on the ceiling fans while nursing the firebox back up to a nice warm working temperature.
I had left the firebox door unlocked to allow a little more air in and things looked real promising when "wham!" the door flew open and flames shot out of the stove. And smoke, of course, followed.
"Wow," I thought, "we must have one heckuva front blowing through here now." But when I looked outside the trees were still. Yet the curtains were blowing in and wind was rolling in through all the doors and windows. "Strange front," I thought, "since it seems to be coming from all directions."
As I started up stairs to tell people what a weird front it was I heard the roar of the attic fan . that had been turned on to get the smoke out of the house quicker. I learned that is one of the things you just don't do. But the worst lesson I had to learn was that all wood is not the same. Sure I knew you don't burn pine or cedar or stuff like that because of the rapid creosote buildup.
But the rest . hey, hardwoods burn longer and hotter than softwoods was about all you needed to know. Right?
Wrong.
We bought a load of lumber that had been "seasoned" by being stored in a shed for a couple of years. Besides we got it for a cheaper price since they did not have to cut it.
And, it would burn hotter.
Wrong. It barely burned at all. It didn't have a hot flame and it did not build up a decent coal bed. About all it did was to smolder and smoke . lots of foul-smelling, acrid smoke.
The first load had been great. The second load was a disaster. We tried mixing and matching the lumber from the different loads but all that did was make good wood burn not so good.
After smoking up our lungs, hair, skin, clothing, furniture and assuring that the house will get a nice painting on the inside in the spring we threw in the towel Friday morning an grabbed the tongs and pulled the smoldering wood out of the stove and took it out to the yard. All in all we ended up with five pieces during the day and added two more in the evening. But we got the fire going good with the good wood we did have.
The supply of that good wood is running low but we are supposed to get another truckload of "hickory, oak, maple and some cherry" Monday. Maybe the new wood will cure all the problems and we can get the house - and ourselves - "de-smoked" in short order.
The old wood . the miserable stuff that won't burn? What about it? Our intention is to get a chipper and turn it into mulch. Maybe as a ground cover it will have some purpose because as a firewood, it doesn't.