By Gaylen Duskey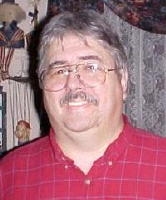 I read an article about the evils of smoking and how the ban on smoking in public places is a good thing.
Now ain't that sweet?
I don't smoke. I find it a low and disgusting habit and if they were to outlaw tobacco tomorrow I would not have a problem with it. The article spewed forth a torrent of statistics about why smoking is bad and why second hand smoking is bad. I don't disagree with any of its numbers. Who knows, they may be right on target. I, therefore, will concede the second point - smoking is bad for your health.
And if people will work to make tobacco illegal then I would not have a problem with what they are trying to do. But the point is they won't do it that way. Why?
Because tobacco is big tax bucks for the government. If it is illegal then the tax bucks go away.
Think about it. follow the money and you usually find the answer. So while the anti-tobacco folks talk big and spew forth all their statistics and studies they don't have the intestinal fortitude to fight the government themselves by pushing for making tobacco illegal.
Why?
Good question. All I can figure is they like to take the easy way and let appointed bureaucratic groups like the Mid-Ohio Valley Health Department do their dirty work for them by coming in the back door with an oh-so-sweet sounding ban on smoking in public places.
Now here is where the well-meaning people that support this measure totally lose anything akin to logical thinking.
By allowing the health department to take over control of private businesses they are allowing the United States to take one more step toward being a totalitarian state like, shall we say, Nazi Germany?
That's not to say the folks supporting the measure are sympathetic toward a totalitarian government, but if you follow the logical course it is where it leads.
I find it ironic the health department has backed off banning smoking in restaurants because it may be unfair to restaurants. Instead they have enlarged the target to ALL public buildings.
In other words not only will smoking be banned in the Koffee Kup, it will also be banned in Bim's Barbershop.
Now that may be fair but it sure as hell isn't right. But that is where the health department is headed with supporters of the indoor air proposal serving as cheerleaders. And that's scary when there are cheerleaders for governmental intrusions into private business.
If the right things were to happen, here is how it would play out. First, the health department would back off of this horrible idea it has.
But any thinking man knows the health department has already got all its ducks in a row and can do whatever it wants. But if the health department were as worried about the citizenry as it claims then it would not try to take over the way businesses are operated, especially since smoking tobacco is LEGAL.
Then, the supporters of this measure would get the guts to tackle the problem the proper way - by making tobacco illegal. But it won't happen that way.
In the end Big Brother will win and the health department will trample all over the rights of individuals and some folks will dance a jig of glee.
And when that happens it will be a sad day indeed.