The Wayne Underwood Award for athletics was presented to Pat Mace at the All-Sports Banquet last night, recognizing his outstanding abilities. The Lady Red Devil Award, the most prestigious award for girls, went to Brandi Richards. The Calhoun High School students received their trophies at the conclusion of the banquet and awards ceremony held in the Calhoun Middle/High School auditorium.

Booster President Keith Smith introduced the master of ceremonies,CHS alumnus Burl Junior Smith, a resident of Parkersburg and a graduate of the class of 1955. Smith was a former resident of Arnoldsburg. The speaker was WVU assistant football coach Bill Stewart, who is now associated with WVU's new coach Rich Rodriguez. Stewart, a New Martinsville native, has a long and successful history in coaching, and has been at North Carolina, Marshall, William and Mary, Navy, Arizona State and VMI.

Eleven other CHS athletes received special recognition, "Most Valuable Participant Awards:"

Football - Evan Cunningham

Soccer - John Sampson

Volleyball - Melanie Davis

Cross Country Boys - Chris Wade

Girls Basketball - Brandi Richards

Boys Basketball - Joe Goff

9th Grade Boys Basketball - Zeb Ritchie

Wrestling - Chris Morris

Baseball - Josh Ferrell

Softball - Nikki Church

Coaches Price, Gainer, Stewart, Davis, Smith, Hupp, Davis, Poage, Stump and White presented the player awards.

Booster President Keith Smith expressed the group's gratitude to the coaches, parents, sponsors and advertisers who helped with the sports programs during the past year.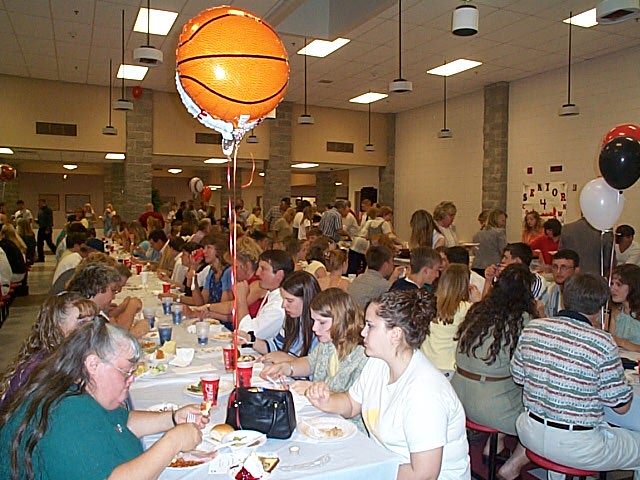 All-Sports Banquet at Calhoun High School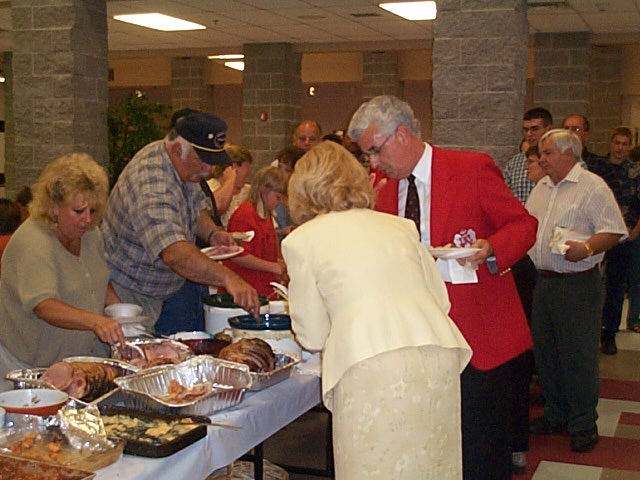 Large crowd attends event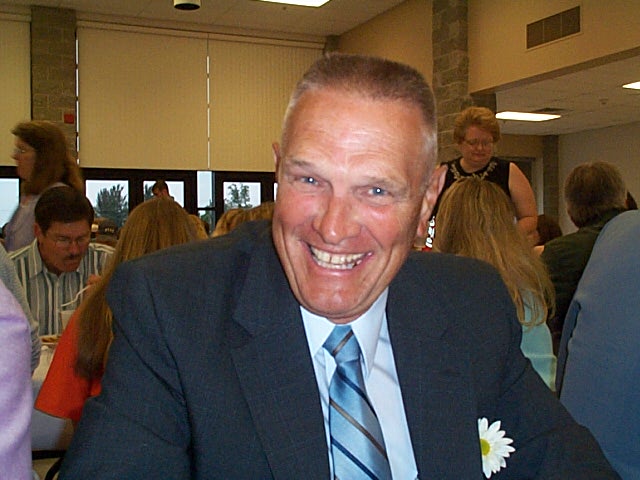 Burl Junior Smith is MC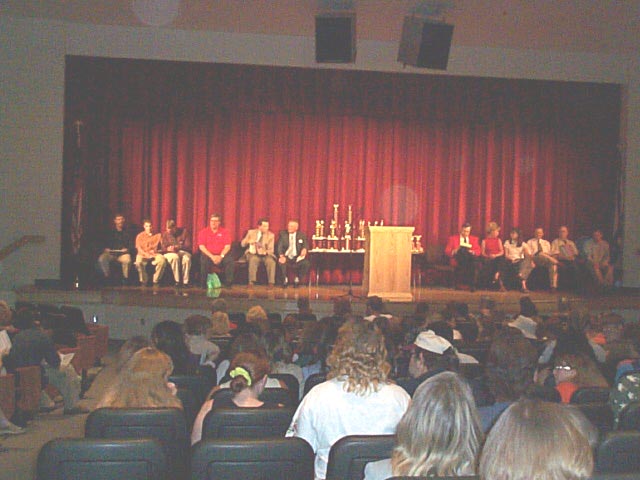 Recognizing most valuable players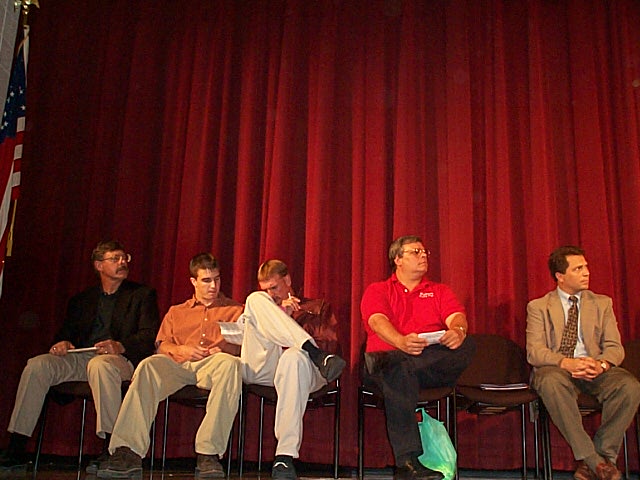 Coaches present athletic awards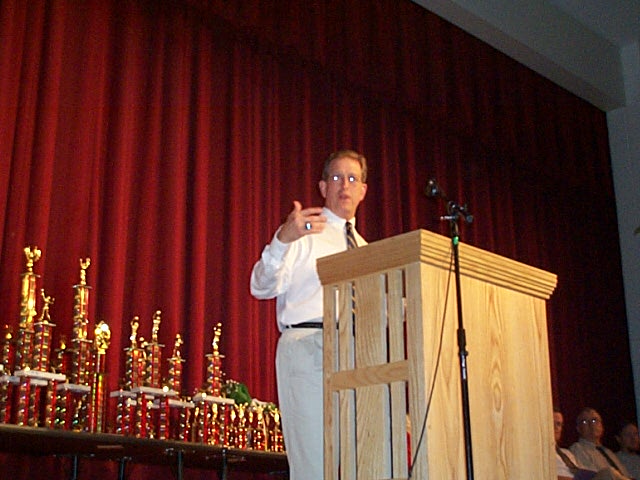 Bill Stewart, WVU coach is featured speaker