By Teresa Starcher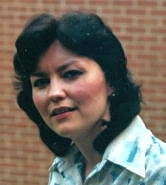 I wonder, as one grows older is it common to fondly reminisce scenes of childhood? As years go by drawing one farther away from these carefree, playful days, into life plagued with burdens of choices and responsibilities. Do most of us, at least once in awhile, think back and declare to ourselves that surely those were the" good ole days"?
My parents were William and Jessie (Vandale) Stutler. They were known as Bill and Midge to their friends and neighbors and Pap and Granny to their extended family.
I wish that I were an accomplished writer so that I could capture the very essence of these truly unique people; yet I fear my pen may fail to do them justice in being exceptional by virtue of their simplicity and plain home-spun attitude toward others and what was their tiny place in this huge and complicated world.
Married in '36 during The Great Depression, it took indomitable grit on the part of both of them to sustain a large family amid the hill and hollows of West Virginia.
Although Father was considered patriarch, my mother was certainly the mainstay of our family. Many of days she had worked side by side with my father from dawn to dusk.
At times my father would have to go far away to work, so it was up to her to see to all the farm chores besides caring for the children.
One year he got a factory job in Parkersburg paying very good wages for the time, but Mom flatly refused to move to the city. She said that she didn't want her children growing up in town and it seemed too confining to her. So after a time he gave up the job because he missed his family so much and came to hate "town life" as Mom knew that he soon would.
Therefore when I recall the many joyous adventures we have had amidst the hills, streams, meadows and hollows; I feel especially indebted to her for being the type of woman who was more adept in swinging a scythe than doing the niceties of a social gathering.
The modern conveniences that we take for granted weren't available to Mom when she was raising her family. She had had seven children before she got a washing machine, an old gas-powered wringer type, but still much better than the washboard.
So it is that when we may feel put upon because we have to throw our clothes into an automatic washer and push a button, we should chide ourselves about an earlier generation that had a large family and washed on a board until their knuckles bled.
It wasn't until 1953 that her oil lamps became ornaments rather than necessities, with the installation of electricity. Then in 1965, Mom got an electric stove but she still continued to use her old wood burner to heat the kitchen and cook on for several more years.
Being the youngest of eight children I was born in 1958. I can't remember the early days, the harder times, which my siblings may recall. Yet, I did get a taste of the old way of life which makes me more certain that it took a special" breed" of people to withstand, overcome and flourish during those good ole days.
To be continued ...