By Gaylen Duskey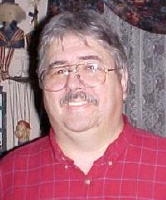 A few days back I asked Bob (Hur Herald Editor Bob Weaver) if he would mind running a notice about a necklace my daughter Elizabeth lost. He did.
Thus far, however, the search has been fruitless.
Let me catch you up to speed on this if you will.
Elizabeth took her necklace in a little red and brown makeup bag to the Snowflake Pageant, which she was competing in. Somehow the necklace and makeup bag was lost out of her clothing bag backstage at the pageant. And there is where her heartache and my frustration began.
She and her mother searched in vain for the necklace backstage after the pageant. She was crestfallen. Her mother was too. I was frustrated.
A couple of days later I checked with Paige Toney of the pageant committee. She said she had seen the bag. As a matter of fact she had personally carried it out to the school Lost and Found.
I called the school and asked if I could check the Lost and Found. I was told yes.
While checking it one of the teachers said she remembered seeing the bag in the Lost and Found "yesterday."
"Today" it was not there.
I went to the school secretary Deb Goff and asked if she could make an announcement about the necklace. I even offered a reward.
That was before Thanksgiving.
On the Monday after the Thanksgiving break I had Elizabeth to have the announcement repeated. It was.
On Tuesday I asked Elizabeth if anyone had brought the necklace in. She said no and added, "I'm never going to see it again Dad." I hope she is wrong. I think the people of Calhoun County, once they know the story about the necklace, would be glad to help her get it back.
Her Aunt Barbara made the necklace for her. It is of great sentimental value. I don't think it is of much financial value.
The story goes like this:
Barbara and her husband Chuck visited us from California last year. It was the first time Elizabeth had met them and she and Barbara become fast friends. She even asked Barbara to be her confirmation sponsor this fall when she was confirmed into the church. That was when Barbara gave her the necklace as a gift.
But the story started a year earlier when Elizabeth and Barbara went for a walk. On the way they found the quartz rock. Barbara explained to Elizabeth how everything, even something as outwardly ugly as a rock, had beauty deep inside.
She took the rock back to California with her and had it shaped, ground and formed into a necklace. The quartz polished into a beautiful pink stone, but the story behind it made it even more special.
The necklace is special to Elizabeth . very special. It is more valuable to Elizabeth than it would be to anyone else in the world. It means more to her than it possibly could anyone else because it was made for her.
If you have the necklace, or know who does have the necklace, please return it. Drop me an e-mail and I will come and get it. Drop if off at school and Elizabeth can get it. Please. You can make a little girl very happy and do a father's heart a world of good.