By Teresa Starcher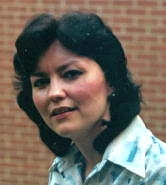 "I once was lost but now I'm found". Yep, just like the line from the old song, Amazing Grace, which is still a favorite of most churches even today. But this is not a missive concerning my Christian conversion, although it does deal with my name not being written in a very crucial book, it is not the "Book of Life". This is a whole new ball game in being lost. I do so hope that what has befallen me is of rare occurrence for more reasons other than my indignation and may it never happen to others who in tender conscience to their civic duty ventures out to vote only to be hampered from doing so due to simple clerical error. I was devastated to learn that since my name card couldn't be found in the registration book I was not allowed to vote as I always had before.
The lady manning the book was very nice about it when I couldn't grasp the fact that I wasn't in it and insisted she look again and she did readily agree when I mumbled over to myself that I always vote here for she said she herself had saw me do so, which was of some comfort because I sort of felt like I was in that old TV show, The Twilight Zone and possibly invisible. Now, mind you, my husband's card was right there in order, but for some reason I had simply been plucked out as pretty as you please. They did, however allow me to vote what I believe was called a provisional ballot. This I was instructed to place in a special envelope and sign my name across the seal. Even with all the questions going through my head, I managed with as much aplomb and good humor as I could. Upon the way home, I read the slip of paper I was given which officially stated that my vote would not be counted at least not on election night. I became as agitated as a child amidst a Christmas celebration who was forbidden to participate, and much to my dismay I reacted as such. Tears flowed and my poor neighbors who had kindly hauled me to the polls, now had a blithering idiot on their hands. I, who was always quick to urge people to honor their right to vote. I, who also viewed it as an obligation to study and know the issues involved. For what! Only to have some "Meddlesome Mattie" to remove your name without so much as a by your leave? I simply could not fathom the why or how of it.
Also on my little slip of paper was a number to call to track my vote, which I anxiously dialed the following afternoon. Whereupon, I was told that I had moved, so therefore must vote in another precinct. Noting to myself that I also would have had to have gone there alone I suppose, because my husband's card was still happily tucked into place. I however, now seemed gone for good. I mustered patience and inquired of the young lady as to where I had made this phantom move. I was informed that I had moved to Mt. Zion. Although going here, I understand, is the goal of many Christians. Wrong Zion! And most certainly not the proper mode of travel. So I assured her of the fallacy in this, and that I had lived at my present address for all of 26 years. With this she sought advice from the higher power and was told that there was no hope for me being found and simply reinstated. I must register to vote all over again and my vote could in no way be counted in this election. Sakes alive and hanging chads! I had no alternative so I was sent the forms, which I dutifully returned. Several days afterward a yellow post-card arrived. Well beam me up Scottie! Apparently they didn't believe that I hadn't moved. The card stated "This is an address verification from your voter registration office… if it is not returned as undeliverable by the post office within ten days, your voter registration will be accepted…" Oh happy day, perhaps after ten days they would find me after all and reunite me with my absurdly estranged spouse. Needless to say I also did not find amusing the message printed atop of the stamp with a caricature of Shreik for it seemed to make for the return of the theme from The Twilight Zone because it said "Greetings from Far Far Away".
I give up, where is David Copperfield? I may need him to zap me…Where?