By Alice Hickman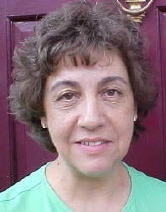 (Excerpts from a story told to me. names have been withheld to protect the embarrassed)
Back in the summer of "2004" four local gentlemen set out for a river adventure. With two trucks, two john-boats, lights, paddles, electric motors, knifes, water, coffee, a cooler for frogs and maybe a couple granola bars, it was anticipated to be a couple hours of fun and relaxation. Easy in! Easy out!
They launched with no hint of anything except a smooth ride, a few laughs and the hope of meeting the demand for a future deep-fryer delight.
Things went as expected for awhile. One boat took to one river side, while the other swayed and scooped up the catch from the other side. The younger gents eventually seemed to drift behind, while the pair with a more relaxed pace glided along, soaking up the night sounds and spotting for critters.
As distance and darkness swallowed the figures and their boats, the wilderness adventure took an unexpected turn. Actually, many unexpected turns.
Suddenly from the boat which by this time had lagged behind and only verified by an occasional "whoopee", loud cackling laughter split the night air! One occupant's flash light had been zeroed-in on by a river duck lifting into flight to escape the oncoming titanic. With staggering gestures to dodge the flapping wings and large body before it made contact, someone went overboard. Someone else thought this was very funny. The rest of "this" story I will leave to the reader's imagination!
The night grew long and legs grew tired from pulling boats across rocky riffles that became plentiful.
The coolers reached their capacity or so it seemed as two hours turned into four, then five, then six and dawn was approaching, but unannounced. Four tired bodies drifted passed the landing dock, but before it was too late a faint voice hollered, "Hey, isn't back there where we parked the truck?"
A few days later with rested, warm bodies and some deliberation, the boys recovered with their dignity still in tact and regained their sense of humor.
About the river duck? After several weeks of therapy and counseling, it ventured back into the river world. Continued flashbacks may be a problem for some time though. Not for the duck, but for the diver!
The moral of this story is: "Know your river before setting out for a night adventure."