By Ann Richards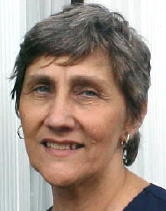 Hello Friends and Family!
There isn't much happening! Just the usual. Four wheelers are the most noticeable of things happening. And that won't stop even when snow flies! They rumble up and down the back roads and right-of-ways and across properties that have been left to the animals and the elements. Sometimes, they go where they are not welcome and an unhappy land owner runs them off.
Occasionally, a state trooper takes the wind out of an over-zealous rider's sails. After that, things settle down for a few hours.
I find it difficult to stay away from the negative sometimes. It needs to said that safety should be a priority when riding four wheelers. Accidents have put a damper on the four wheeler experience.
Soon, the annual convoy of out-of-state deer hunters will arrive and Lost Ridge Hunting Club and Grable "Holler" will be alive with excitement.
Recently, while relaxing on Mom's front porch one night, I could hear someone singing. I listened closer and an old familiar hymn drifted on the night air to me. I hummed along. What a peaceful moment! O! Yes! I need to mention that the song came from the house over on the next hill where Oakey Norman lives ...
If you think that is a good story, the next weekend, again after dark, on Mom's front porch, music filled the air. This time it was from the Hickman house as the voice of praise in hymn along with a musical instrument was soothing to my weary mind.
I'm beginning to think that Mom's front porch is a good place to meet God.