By Gaylen Duskey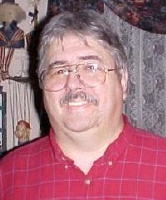 As many of you know I was recently a candidate for political office, running for assessor here in Calhoun County. As many of you know, I was stomped.
I had maintained all along that I was not a politician and I guess the results - a 2,028 to 785 loss - was an indication that I was right.
I have pondered the butt whipping I took to try to figure out why it was as bad as it was; I have come up with four possible reasons.
I am not a politician and my opponent is a very polished one. The results of such a contest would be a lopsided verdict. My opponent, who was the sitting assessor, is a great guy and has done a bang-up job as assessor. I really like my opponent personally. I think he is a good guy. And as far as I can tell he has done a good job. I am a scum-sucking weasel and the 2,028 that voted against me were just sending me a message, repudiating me thoroughly. I am a Republican. In a county with a huge Democrat party majority - about 3.5-1 or 77 percent to 23 percent - Republicans have to be either miracle workers or running against a bumbling idiot.
Yet Republicans can win the county as evidenced by President Bush (oops, we may want to invoke the 'bumbling idiot' opponent clause here) and Shelly Moore Capito. Both won. And other Republicans such as Brent Benjamin and Betty Ireland more than held their own.
But on the local level … ah, we were sacrificial lambs for the slaughter.
I can't change some things. For instance my opponent is always going to be a nice guy and he's always going to be a polished politician. And, some people may continue to look at me as a scum-sucking weasel.
But that is life and I really can't do anything about it.
On the other hand I can do something about the virtual one-party system we currently have here. It is not good and we need two parties in order to create competition and competition always brings out the best.
Right now the Republican Party is "there" when it comes to elections. That's all … just "there."
That needs to change. Calhoun County needs a viable two-party system and there are enough closet Republicans (Republicans in Democrat clothing) out there (President Bush proved that) to populate a party.
Calhoun needs to have choices for every office in the general election. We really don't need to elect anyone in the primary election anymore even if these people are highly qualified and capable of doing the job. It is simply wrong for Republicans, Libertarians, Mountain Party, independents, etc., not to have a say in the election process, which is exactly, the way it is now.
I don't blame the Democrats they merely filled the void left when the Republican Party backed out of the election process.
It won't be easy but it is time to start rebuilding the Republican Party here locally.
And if that can be accomplished … then that is the silver lining to the clobbering I suffered.