By Ann Richards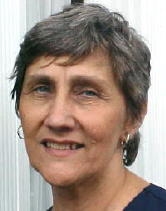 The election is over and who isn't more aware now of how important it is to exercise the power to vote? It is a fundamental right as a citizen of the United States. It is a way to make your voice be heard.
This election and the closeness of the race shows clearly how much people have began to "wake up" to the fact that we all need to be involved in the political processes in our country.
It doesn't matter whether you are from the elite of society or if you are from the "hollers" of Appalachia, when it comes to your vote for the President of the United States and to the leadership in your local community, you can be important if you want to be.
I just want to encourage everyone to stop being disinterested in what is going on, thinking, "It doesn't matter what I think, they will do what they want to do in government."
It does matter what you think. But, more importantly, it matters what you DO.
If nothing else, listen to the news, attend the meetings of the commissioners in your town, read your newspapers, talk to people who know about the issues and listen to what is being said.
Ignorance is a disgrace. And it is not an excuse for not being involved. Don't just complain, especially if you don't vote.
Enough said.
It doesn't matter who is president. Every citizen can have a part in the process and that is what will change things.
During this 2004 election, I realized that not only is my heart in Calhoun County and in West Virginia. It is also in my country.
God Bless America.