By Alice Hickman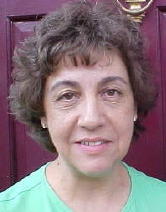 Alex is a fairly new resident of Nobe. At his previous address he was restricted from any public life. His companionship was usually limited to the gent and lady of the house and an occasional visitor.
In a recent visit I learned that Alex's vocabulary was expanding. This was attributed to the bustling community of Nobe and it's ever present sounds of life and activity.
The lady of the house told me that she was quite "taken back" when she started hearing this unique little voice making a sound like a 4-wheeler going out the road.
I must admit to being overcome by chuckling amusement by this latest mimicking coming from Alex. Yes amused, but not surprised because this is a frequent and regular sound in our fair community, enjoyed by some residents, while others find it annoying and disturbing and describe it as noise pollution.
Needless to say, Alex is among the first mentioned group and sits watching out the living room window calling out for a repeat performance. He is usually rewarded, because what goes out the road generally comes back.
You see, Alex is a bird. An African gray parrot. He is adapting nicely to his new home on Nobe ridge.
I would not be surprised if soon I hear him say, "Hello, This is where the heart is".