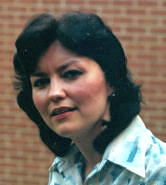 By Teresa Starcher

Ladies from age eighteen to eighty and beyond, you are cordially invited to take part in a celebration of who and what you are by comparison of what you were before.

Before what? Well, please stay with me as I try to make known to you something which every woman should know and hold in as high esteem as any possession she has ever owned including her children.

Now, just in case you girls don't feel like wading through all the info listed, then I highly recommend that you simply watch a good chick flick instead called "Iron Jawed Angels".

This movie will hopefully convey, as it did to me the plight of American women for basic human rights.

During the 17th century women and their children were owned by their husband as were a woman's property that she had incurred before the marriage. Women had no rights and little voice. Although in 1848 the Married Women's Property Act was passed, nothing major was accomplished in regard to women's rights. Until 1872 in Rochester, NY, Susan B. Anthony registers and votes.

Several days later she is arrested and brought to trail in 1873, where she is not allowed to testify, the jury was dismissed and the Judge ruled her guilty.

By 1890 other countries, beginning with New Zealand, began enfranchising women and Wyoming and other territories gives the right to vote.

Women had a long, hard struggle for any rights achieved. Solidarity was a necessity so in 1910 The Women's Political Union holds its first suffrage parade in New York City.

More women took up the torch and in 1912, three western states passed referendums. In 1913 Alice Paul organized a suffrage parade in Washington DC, the very day of Woodrow Wilson's inauguration which caused more than a few raises of the eyebrow.

1914 brought good news and bad for the suffrage movement. It was good when Montana and Nevada granted voting rights and Alice Paul and Lucy Burns organized the Congressional Union for Women Suffrage. The bad, was the beginning of WWI when women felt torn in their duty between the war effort and the movement.

In 1917 the Congressional Union merged with the Women's Party to become the National Woman's Party. Members of this group decided to picket the gates of the White House where they were abused and arrested.

At one time Alice Paul and ninety-six others were arrested and jailed for obstructing traffic. When they protest their harsh treatment by going on a hunger strike, much like Patrick Henry, over 100 years before, it was a declaration for liberty or death, yet they were brutality force-fed. Their courage and suffering was rewarded however when eight more states including New York gave them the right to vote.

In 1918 the House of Representatives passed a resolution for the suffrage amendment, but it was defeated by the Senate. Yet one year later, The 19th Amendment to the Constitution granting women the right to vote is adopted by a joint resolution of Congress and sent to the states for ratification.

All states had done so by August 26th 1920. So today, while it may be much better for us then a century earlier, we should see that it did not simply fall into our laps.

In case this crash course history lesson has had little impact on your desire to vote and share in the celebration of this hard-won struggle to be free to do so; then I also must appeal to your maternal instinct to help maintain this right for your children in teaching them to feel like they have a civic duty, which we all do.

Good grief! I'll even throw in some sayings, "You've come a long way baby" and never forget the truism which declares that "The hand that rocks the cradle, rules the world".