By Gaylen Duskey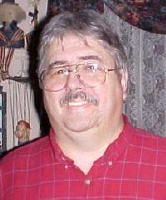 Last Saturday night Calhoun's football team faced "reality" after three weeks of creampuffs. The result? Not bad.
Oh, sure, Calhoun did suffer its first loss of the season, a 14-0 setback to Class AA powerhouse Clay, but it wasn't all gloom and doom. As a matter of fact there were a good number of positives in the game. But the negatives, especially the negatives early on, cost the Red Devils the game.
Those negatives were with the pass defense which was victimized often and early before adjustments were made. Once the adjustments were made Clay's passing attack sputtered. But by then the proverbial horse was out of the barn.
Another negative, which is directly attributable to Clay's speed, was the Red Devils inability to get anything going offensively. Whereas before when the Red Devils hit the wall there was a hole there and the quick Calhoun runners were free to roam, but Saturday night there was no hole because the fast Clay defense closed it. The result? Two first downs by the Red Devils.
But on the positive side of the ledger the Red Devils defense stopped, yes S-T-O-P-P-E-D Clay's vaunted running game. And, after the initial battering, stopped Clay's passing game too.
So where does the game leave the Red Devils?
It should leave them in a position where they know they can beat anyone remaining on the schedule. That's because no other team on the schedule has the overall speed that Clay does and Clay's speed was what was able to offset Calhoun's speed.
That's not to say Friday night's upcoming opponent Williamstown is not talented.
It is.
It is huge too with a college sized line.
But the Yellowjackets. 3-0, the top-ranked team in Class A, does not have the overall speed and quickness Clay did or Calhoun does.
For Calhoun to pull off the upset it must do two things.
First it must hold onto the ball. The four or five turnovers the Red Devils have been averaging a game must stop. Williamstown, like Clay, will make you pay for turnovers.
Then the Red Devils must knock off the foolish penalties, especially the offensive and defensive encroachment calls. There is no sense making the field longer for you and shorter for your opponent, but that is exactly what those penalties do and a team the caliber of Williamstown will make you pay when you do that.
At 3-1 Calhoun is working on a good season. At 3-2 (should the Red Devils lose) things aren't too bad especially since the losses would be to Clay and Williamstown, arguably the best two teams the Red Devils will play. But 4-1 looks so much better.