By Gaylen Duskey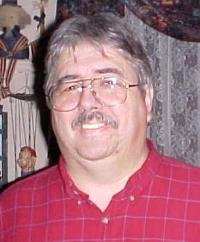 CALHOUN-CLAY SCHEDULED TO TONIGHT AT 7 PM
I have often said when Calhoun plays Clay is when reality sets in.
Most people think I mean that in a bad way. But does reality have to be bad?
The answer is no.
While I still think Clay is Calhoun's reality, I think that because the Red Devils' first three opponents - Gilmer, Ritchie and Doddridge - have been, how can I gently phrase this, uh, not good.
Clay is good. Very good.
Undefeated good. Second-ranked in Class AA good.
So Friday night's (if the game is played then because of possible inclement weather associated with Hurricane Ivan) is the first real test for the Red Devils. The first taste of "reality."
And there are three possible outcomes for this trip into the reality of playing a top-notch team, and two of them are good.
Reality number one uggs outlet is that Calhoun knocks off the Panthers. In that case Calhoun's reality would be that the Red Devils are indeed an excellent team and a probable playoff candidate barring the unforeseen.
Reality number two FIFA Coins is that Calhoun plays the Panthers close but loses. If that is the case the Red Devils are a pretty good team and able to compete with some of the "bears" on the schedule such as Williamstown, Wahama, Roane and Braxton.
Reality number three (and this is the bad one) is that Clay blows the Red Devils off the field. If this happens it means that Calhoun has crushed three cream puffs (which is exactly what has happened thus far) and the Red Devils are, barring upsets, probably a .500 team.
This year's team has all the makings of a very good team. It has an awesome offense, a solid defense and a killer instinct as witnessed by its early and easy dismissal of the three inferior teams it played.
Any talk of the Red Devils starts with Justin Price. Price has scored 15 touchdowns and rushed for more than 500 yards in the first three games.
Twice he has six touchdowns in a game. All three weeks he could easily have been West Virginia's Player of the Week and probably would have been had he been playing for a school closer to a metropolitan area.
Price has been as good as he has been on talent, certainly, but he has had a tremendous boost from a young but strong offensive line, an outstanding running back mate in Paul Goodrich and a smooth as silk field general in Mike Batten.
The defense has been outstanding with much of their opponents scoring and yardage coming after the game was out of reach and the reserves in. Calhoun will need to correct two problems in order to beat the Panthers.
First the Red Devils cannot fumble five times, losing three, as they did against Doddridge. Doddridge did nothing with the chances. Clay will.
Second, and really most important, the Red Devils must, no, make that MUST, quit committing foolish penalties.
If they do those two things then reality may come from door number one or number two.
Not number three. FIFA 15 Coins Xbox 360 | FIFA Coins | FIFA 15 Coins | FUT Coins