By Alice Hickman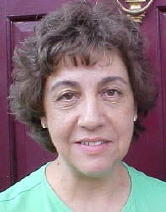 Years back, women living in small communities sometimes formed clubs, usually community or church related. At Nobe, the ladies at Chapel Baptist still meet monthly in a Mission Circle Church group and are very active with many projects.
A few years ago, 1983 I believe it was, I visited Ednal Kelley of White Pine, a valley community neighboring Nobe. The following is a story about the church plate as told to me by Ednal.
In 1960's Charlie Whipkey, sat on the bridge at Cherry Fork Church and drew a picture of the church. The White Pine Home Makers Club ordered plates with the picture of the church on them and a descriptive add furnished by Gene Hope Kight telling about the church. The woman's club furnished part of the money. "I gave enough to finish having them made", Ednal said.
Wava Wilson, president of the club and Ednal Kelley sent the picture in and got the plates. "Donations were taken and almost everyone gave $2.50 or more if they wanted to", she added.
After the plates were paid for the remaining money went to the church.
(I have one of these plates today)
During this visit with Ednal (now deceased), she also told me some old time ways of preserving food. I will share some of these recipes in another article at a later date.