By Gaylen Duskey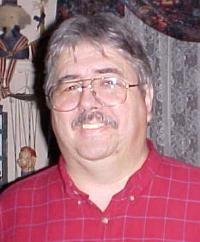 Bob (Hur Herald Editor Bob Weaver) has told me all along that I, since I was running for election to a county office, was a politician. I have steadfastly insisted I am not.
I am, I rationalized, merely applying for a job and the people of Calhoun County are the potential employers. The election is but the interview process.
But my rationalization, and aren't rationalizations the things that really make life livable, is beginning to show some holes.
As bad as I hate to admit it Bob may have been right all along. And the sad part is that in the process - the election process - I have lost a job that I truly loved.
That happened earlier this week when I spoke with Toby Wagoner and he told me that I was not going to be allowed to do color commentary on Calhoun County High School football games for WVRC-FM.
The reason?
"Since you're running for political office, it really wouldn't be fair," he said.
First off let's make it perfectly clear that I do not blame WVRC-FM. I probably would have done the same thing if I were them. I hold no animosity and I really do hope that once my foray into running for political office is over I can resume my broadcasting career, as pathetic as my broadcasting career was.
The truth of the matter is I would rather be broadcasting football games than running for office.
Unfortunately that is not the way it is to be. Instead I look forward to covering the games for The Hur Herald (www.hurherald.com) as I did last year since it is the one writing assignment I still enjoy after having my life soured on journalism during my horrible stint at a daily newspaper (of sorts) in Parkersburg.
But I digress, this is about Bob Weaver being right about politics. There, I said it. Bob was right. I am a politician. Not a good politician but nonetheless a politician.
And, as a politician I had to give up something I really loved. So please don't think I bailed out on the Red Devils because I didn't, it's just one of the bad breaks of the game - the political game.
Maybe Toby will have me back next year, when the election is over.