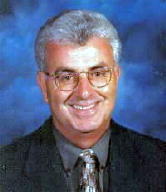 By Roger Propst

As we all are quite aware by now, this is a presidential election year, a year that by Election Day on November 2nd, will have lasted much longer than a year. During this protracted ordeal the American public has been exposed to an unending progression of radio and television ads from both political parties' campaigns. It might also be said that an incumbent president will also be targeted more than his opponent. In addition to the expected ads, we have also seen several books released that are not at all complimentary of George W. Bush. Some of these books have even been hyped on network television, such as former terrorism czar Richard Clarke's book on CBS's 60 Minutes. MoveOn.org and other "527" groups financed by anti-Bush groups to circumvent the election finance laws have plastered the airways with their slant on things, one of them even morphing the face of the president into that of Adolph Hitler. Although such ads against a candidate may seem outrageous to some, they are protected by the 1st Amendment's freedom of speech. This summer, Michael Moore, far left bomb-thrower, produced his "crock"umentary, Fahrenheit 911, filled with half-truths and downright falsehoods about the president and his family. Those of us, who do not agree with these ads, movies, and books, have no other recourse than to state our case and let the American public sort out the truth.

John Kerry has made his Vietnam service the lynchpin of his presidential campaign. When introduced at the recent Democratic Convention, Mr. Kerry opened his acceptance speech by proclaiming, "I'm John Kerry, and I'm reporting for duty". He was surrounded by his "Band of Brothers" and introduced by former Senator Max Cleland, all legitimate war heroes with honorable service in Vietnam. The Kerry campaign cites their candidate's service in Vietnam as why the American people should elect him as their Commander in Chief. These vets accompany him on most, if not all, his campaign appearances to project the image of Mr. Kerry that his campaign wants. Once the campaign made the decision to place so much emphasis on this part of Mr. Kerry's life, they made it open to discussion. The Kerry campaign does not own the issue, nor does it control the discourse. Personally, I don't know why so much is made of events thirty-five years ago, and little is said of the three decades between then and now. It should be noted that neither the Bush campaign, nor the Republican National Convention, has made an issue of Mr. Kerry's military service, and stated the election is about the future, not the past.

In the past few days, a group of Vietnam veterans, Swiftboat Vets for Truth, have released an ad questioning Mr. Kerry's service and some of the claims his campaign has made. The ad opens with Vice Presidential candidate John Edwards saying, "If you want to know what John Kerry is made of, just spend three minutes talking to those he served with". The ad continues with several veterans stating their views of Mr. Kerry's service from their personal view of having served with him. To say these vets' comments are less than flattering would certainly be an understatement, but they have every right to make them, just as those vets traveling with Mr. Kerry do. It should be noted that the men in the ad are all U.S. Navy veterans, a Rear Admiral, a Commander, three Lieutenant Commanders, four Lieutenants, an Ensign, and two Gunner's Mates. These veterans have been awarded the following medals: one Legion of Merit, one Distinguished Service Medal, one Navy Commendation Medal, 12 Bronze Stars, one Silver Star, and two purple hearts. Two other veterans who served with Mr. Kerry have co-authored a book, Unfit for Command, scheduled for release on August 15th. The book apparently continues these veterans' views of Mr. Kerry's military service. Pre-release orders for the book have already sent it to the top of the Amazon.com best seller list.

What has been the response to this ad by the Democratic National Convention? They have had lawyers send a fax to the television stations in the states the ad is to run attempting to intimidate these stations to refuse to air the ad. They have attacked these veterans in an attempt to smear them for speaking the truth as they see it. What happened to this group of veterans' 1st Amendment rights? What makes them less honorable than the vets supporting Mr. Kerry? I think the fact they served their country and were awarded many times for meritorious service speaks for itself. It is obvious that all veterans do not support either of the candidates, but that does not make any group less honorable or truthful than the other. The President has endured attacks for the past several months from a variety of sources; it's now Mr. Kerry's turn to deal with less than flattering descriptions of his qualifications. The DNC should stop its tactics of intimidation and allow the right thinking American people to determine the veracity and implications, if any, of these veterans' views.

Let freedom reign!