Submitted by Diann Clotheir

Sunday, July 25, Watter Smith State Park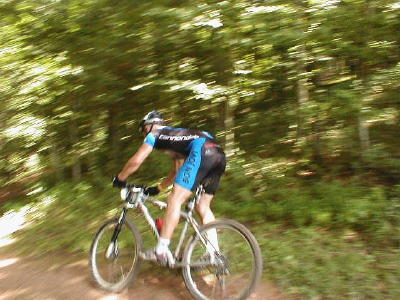 Bryan Fawlay
Team Bon Jovi/WV's "Flyin' Bryan" Fawley was back on form at the West Virginia Mountain Bike Association's 9th Point Series Race, the White Oak Challenge, ripping through a 22 ½ mile course in 2 hours and 3 minutes to take first place in the Men's Pro/Expert class, edging out TJ Platt by 2 minutes. Joey Riddle placed 3rd in the Men's Pro/Expert class at 2:10, with Mandi Riddle placing 2nd in the Women's Pro/Expert class at 2:34.
Team Bon Jovi/WV's sport riders had quite a day, too: Chris Flick, Men's Sport 19-25, completed his 15 mile course in 1:35 for another 1st place finish. Michael Haid, Sport 26-35, took 4th at 1:43, and Wes Stafford, Sport 35+, finished 5th at 1:57. Cai Clothier, racing Junior 14 and under, took 3rd place, completing his 7.5 mile lap in 1:06.
Team Bon Jovi/West Virginia is sponsored by Jon Bon Jovi (yes, the rock star!), Worldwide Chiropractic and Sports Medicine, Maple Creative, Charleston Bicycle Center, Kenda Tires. Cannondale, Pactimo, Fetty Intensive Training, Hydrapak, and Curve Socks. Please visit our web site at www.teamwvbonjovi.com for more information and contact information.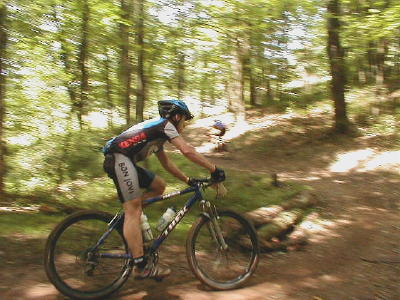 Chris Flick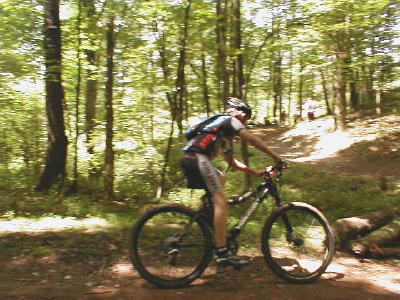 Cai Clothier
Photos courtesy of Dianne Clothier