By Ann Richards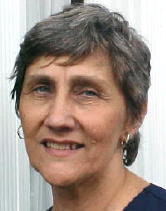 I stopped to chat with Alice Hickman and Kathy Boswell at their Wood Festival booth. During the conversation, Kathy told me about taking a picture of Alice's kitchen window being propped open with a yellow pencil. Kathy said it reminded her of the high degree of resourcefulness that is characteristic of Appalachian people, who make use of whatever may be available to meet the need.
Later that day we were sitting around the kitchen table making light conversation when I noticed the aforementioned pencil, doing it's appointed duty of holding the roll-out window open.
I mentioned the pencil and what Kathy had said about it.
"It works", Bronson responded.
We talked about how we can always find a way to get things done and laughed about the pencil being necessary considering the circumstances.
Bronson concluded, after exhaling a puff of pipe smoke, "It's pitiful. But that's the way it is."