By Alice Hickman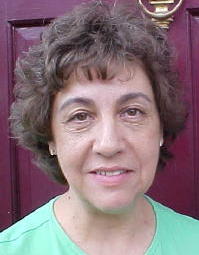 "You Can't Buy Friends", said the voice on the other end of the phone. My mind went back to a few hours earlier when Bronson was with his brother and sister-in-law, Delmer and Mary at their home, helping with what he could.
Delmer had only been home from the hospital for a few hours. The previous week had been a tailspin of illness, emotions and fatigue, but now he hoped to feel well enough in a couple days to go outside.
"Mary," Bronson had asked, "would it be all right if I go and get what lumber I need and build a front porch with a ramp for a wheelchair in case it is needed?" "Yes, that would be OK", she replied. "I'd like to have a porch to go out and sit on," Delmer added.
Bronson returned home and told me his plan. He called our son-in-law Jason to ask about using the air compressor. Jason said that he'd meet him early the next morning to begin the work.
"I know what you're saying." "You can't buy friends," Bronson repeated. My mind was pulled back to the present. A friend had called wanting to donate the lumber needed to build the porch and ramp. Another friend had already offered some materials. Within a few hours other calls came from people wanting to help.
I thought about the scripture that talks about helping a brother if he has a need and you have the means to meet the need. "Don't close the door and the heart and ignore the need," the instructions say.
I then remembered another phone message from earlier in the day saying, "Bronson, just wondering if you're coming down to Creston tomorrow for the poker run?"
My mind then returned to earlier this year when the good people of Creston Community hosted a poker run and opened their many roads, valleys, hills and ridge tops to 4-wheelers and riders. People came from near and far, including Delmer, Mary, Bronson and I.
I thought about the beautiful country where we had rolled along over for miles, in warm sun and gentle breezes. We were gliding along a mountain ridge top when the wind caught my hat and it flew off. Delmer following behind slowed as Mary leaned over, scooped up my hat and reached it back to me as they hurriedly sped up along side of us.
It was a good day. A happy day. My birthday!
"No, we'll not make this poker run," I said to myself as Bronson hung up the phone and we prepared for bed.
This morning several friends and family rallied together and began the task at hand. As the porch building began, others came to help.
"You can't buy friends," echoed in my mind all day. I recalled words from the good book about sowing and reaping. I thought about old sayings such as, "If you show yourself friendly, others will be friendly back to you."
"This is that mountaineer spirit," I whispered.
This is where the heart is.