By Tony Russell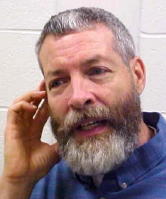 The twentieth annual Al Qaeda Convention conferred its Achievement Award, in absentia, on George W. Bush "For His Outstanding Efforts in Furthering the Cause of Terrorism Worldwide."
In prepared remarks accompanying the award, the organization cited Mr. Bush's "unrelenting efforts to undermine U.S. prestige and moral authority," saying "he has done more than any other single person to make the world an unsafe place to live and raise a family."
Following the prepared remarks, an organization spokesman said, "This has been a banner year for us, and Mr. Bush deserves a lot of the credit. The American invasion of Iraq has been exposed to the entire world as a fraud, based on lies. The needless deaths of thousands of Muslims, the desecration of holy sites, the administration's lopsided support of Israel, the revelations accompanying the torture photos, the references to the war as a 'crusade'—these things have galvanized Muslims all over the world to support our cause.
"But when you add to all those things Mr. Bush's efforts to weaken the historic alliances between Europe and the U.S., his attempts to undermine the Geneva Convention, his opposition to the World Court, and his dismissal of the United Nations and the Security Council, it's hard to see how this administration could have done more on our behalf!
"On top of all that, Mr. Bush obligingly spent most of his first months in office on vacation, helpfully ignoring the warnings about al Qaeda plans to use hijacked domestic aircraft to strike at the United States. In a very real sense, then, he helped make the success of September 11 possible.
"Terrorism breeds in poverty, in powerlessness, in lack of hope," he continued. "That fits the Bush agenda to a 't.' They have fattened the rich at the expense of everyone else. They have cloaked government in secrecy. They have stripped their own citizens of the basic freedoms they are always prattling about. And they are draining the treasury of their country for foreign adventures. The country is devouring itself! It's tempting just to stand aside and watch the U.S self-destruct!"
"With enemies like this," he quipped, "who needs friends?"
The spokesman noted that terrorism is now firmly rooted in Iraq and that recruits are flocking to al Qaeda in droves. "Plus," he said, "we're stronger in places like Saudi Arabia, Pakistan, Indonesia, Afghanistan, and Jordan than we have ever been! It seems as if every other kid you meet wants to be a suicide bomber!"
The climax of the evening was a set of simultaneous car bombings in Falluja, Baghdad, and Kabul, broadcast live in the convention center on giant closed-circuit TVs.