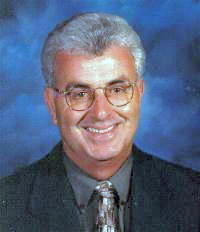 By Roger Propst

Just how much do we need to know about the personal life of someone seeking public office in this country? I think it is quite reasonable that we know such things as his occupation or profession, his education, marital status, and as much or little as he might divulge of his personal life.

Jack Ryan was until last week the Republican nominee in Illinois for a vacant U. S. Senate seat against a promising, up and coming Democrat, Barack Obama. Polls showed Obama with a lead in the contest, but not insurmountable. So, why did Ryan drop out of the election?

Mr. Ryan and his ex-wife, an actress who starred on the Fox series, "Boston Public", had gone through a divorce, and in an attempt to shield their nine-year-old son from details they felt might harm him, had asked that the divorce records be sealed. The Chicago Tribune, the newspaper of record in the city, filed challenges in the courts to have the records unsealed, saying the public's right to know trumped the couple's desire to protect their child; the courts agreed! The Tribune said they didn't file the request because they knew something was in the files that would be harmful to the candidate; they said they filed it because they didn't know what was in the files. In other words, they went on a fishing expedition and they caught a fish. Without going into more information than most of us want to know, there were details in the records of trips to sex clubs by the couple, and alleged activities that were not flattering to the candidate. Is it any wonder the couple wanted the records sealed?

Well, turn about is fair play, right? As most of us are aware, Democratic candidate for President, John Kerry was divorced during the 1980's. If a Republican U.S. Senate candidate's sealed divorce records can be released for no other reason than his being a candidate for the office, surely the Democrat candidate for President's records should be released. Republican activists are crying foul and it appears that at some point legal attempts to have Mr. Kerry's records unsealed will be filed in the courts.

I think this type of snoop and gotcha kind of politics is reprehensible and has no place in the public domain. Surely there are enough bonafide issues to debate in this year's election that we don't have to delve into the marital difficulties of one of the candidates. Mr. Kerry has released a statement saying that he and his ex-wife remain good friends and worked together as parents after their divorce. He went on to say he has no intention of releasing the divorce records, and the information in them is none of anyone's business. I agree!