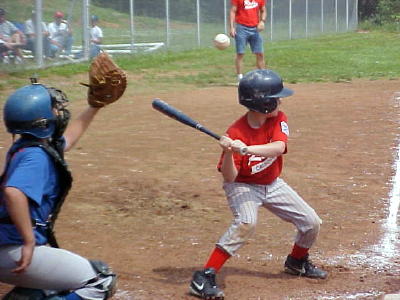 CHAMPIONSHIP GAME - Is this ball waiting to be hit or is it a strike?
The Grantsville Indians defeated the Arnoldsburg Reds for Calhoun's Little League Championship 7- 2 yesterday afternoon. The game was played at Calhoun Middle/High School.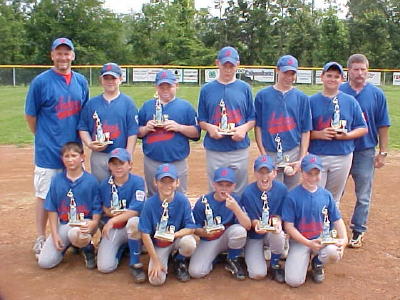 Playing for the championship winning Indians, Darrenger Fluharty, short stop; Jared Haught, center field; Zach Moore, pitcher; Drew Williams, 1st base; Luke Moore, right field Randy Fluharty, catching; Jacob Haught, 3rd base; Zach Swearengin, left field; Brandon Sampson, 2nd base' Steven Keaffaber and Shawn Whipkey, subs (not pictured in order) Tim Moore, manager and Tracy Haught, coach.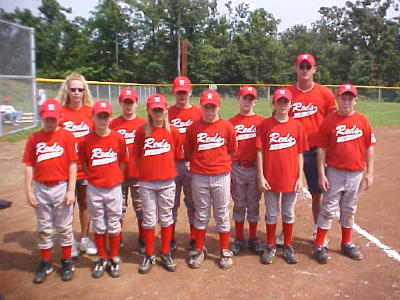 Playing for the Reds, Dennis Dye, 3rd base, Caden Arnold, left field; Barrett Evans, short stop; Tim Sutro, catcher; Savannah Church, 1st base; Taylor Green, center field; Ben Laughlin, pitcher; Jordan Panarello, 2nd base; Amber Wilford, right field (not pictured in order) Manager Brian Evans and Jessi Evans, Coach.
At yesterday's game, John Isenhardt was behind the plate and Jerry Collins called the bases.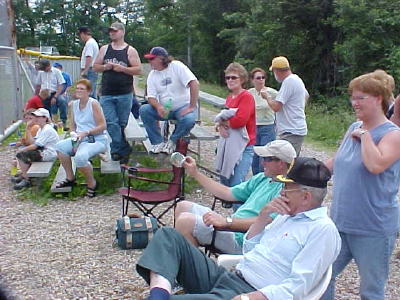 Some of Sunday's cheering section ...