By Gaylen Duskey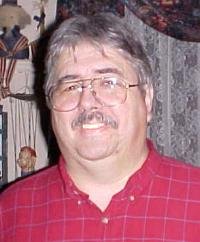 This is Wood Festival Week in Calhoun County … the high holy days (or at least the high tea) of the social season.
And we are prepared to be impressed.
If we're not impressed by the miles of culinary delights - from the world-famous Calhoun Band Booster hot dogs to the nachos and cheese to the things we're not quite sure what they are and are afraid to ask - or the local musicians or the dazzling array of midway rides guaranteed to create nausea in anyone over 30, then we have got to be impressed by the "brought-in" talent.
This year the "brought-in" talent includes monster trucks, Toby Wagoner and the Kentucky Headhunters.
While I personally think Toby Wagoner is the biggest star coming to the festival there are those that would argue the Kentucky Headhunters are bigger. And they may be right … there are more of them.
They have recorded several songs with the most notable probably being Dumas Walker, which made at least one person in Seattle ask me once, "what is Ski?"
The folks from the Great Northwest were at least interested in some southern customs.
The Kentucky Headhunters may be the highest profile entertainment group to visit Calhoun County if you rule out the WOAY-TV "rasslers" who were here in the '60s. I mean it is hard to find any higher profile stars than Ace Freeman, Billy Fox and Jan Madrid … but, ah, I digress.
The act I remember most probably was the Chuck Wagon Gang.
I was something like four or five years old and my parents took me to the Mount Zion Methodist Church where they were appearing. I really don't remember any of the music but I do remember they pulled up in this huge Cadillac. Now that was impressive to a pre-school kid like me.
I also remember the Harlem Magicians making a stop here to play the Calhoun Jaycees. I remember this especially since I was a member of that Jaycee team and we fancied ourselves pretty good since we had earlier beaten a team from WBOY-TV that featured some former WVU star (Bob Camp I think). The Magicians showed us the difference between basketball players and men in shorts.
Someone told me Bailey and the Boys (Yes, I have heard of them) performed here but I wasn't around then and can't say for sure.
Which brings us back to the Kentucky Headhunters.
They will perform Saturday night under the stars at the Calhoun County Park.
That reminds me of another outdoor concert I had the pleasure to watch. When I was living in Alexandria, La., the big excitement was an outdoor concert that drew about 10,000. But the headliner for that concert was the Beach Boys. We all showed up early and had a blast. That's my advice to all you Kentucky Headhunter fans - show up early and have a blast.