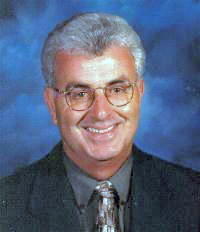 By Roger Propst

On the evening of January 28, 1986, the day of the Challenger space shuttle disaster, President Ronald Reagan spoke from the Oval Office to a grief-stricken nation about the loss of seven great Americans.

By the time of the message most of us had either watched live, or had seen in endless reruns that awful tragedy as it unfolded in the skies above Florida. The President ended his remarks that evening by saying the following, "We will never forget them, nor the last time we saw them this morning, as they prepared for the journey and waved goodbye and 'slipped the surly bonds of earth' to 'touch the face of God'." I remember being reduced to tears by those words that became etched in the linings of my heart; not realizing at the time the great comfort they would bring in a future tragic loss in my own life.

Memorial Day is a special day we set aside to remember all those fallen soldiers who have given the final measure to protect the freedoms of our great country. Our soldiers have died defending this nation from aggression, and many times while defending or liberating others. Our nation asks nothing from those we defend, but for a small plot of land that we might bury our dead. From the fields of France and Europe, to North Africa, to the jungles of Viet Nam, to Korea, Japan, the South Pacific islands, Afghanistan and now in Iraq, and many other places in this world, our best have died for the cause of freedom. America rebuilds what the ravages of war have destroyed; not only bricks and mortar, but also helps liberated people recover economically and socially. America is great because its people are great! Our Founding Fathers said it all in just a few brief words, "We hold these truths to be self evident that all men are created equal, endowed by their Creator with certain inalienable rights, that of life, liberty, and the pursuit of happiness". That one sentence embodies all that is us; we do not believe those truths are just for Americans, but that all men have these rights. Untold legions of our soldiers have fallen in foreign lands to enable the citizens of those countries to pursue those rights.

From the beautiful grounds of Arlington National Cemetery where row upon row of white markers adorn the final resting place of our fallen heroes, to the fields above Normandy in France where thousands rest in peace, to the watery tomb of the U.S.S. Arizona in Pearl Harbor, to the community cemeteries here in America, and to unmarked locations around the world on land or sea, our nations best rest in peace with the appreciation of a grateful nation and its people.

Today, America is at war once again! We have lost nearly 800 men and women in Iraq in the War on Terror. Our citizens have differing opinions on the merits and necessity of fighting this war, but that makes the sacrifice of a child or other family member no less honorable. There are other times and forums more appropriate to discuss political views as we lead up to Memorial Day; sadly, some cannot resist injecting their political views into how a parent might feel their child's death is not for a noble cause. I am here to say that any soldier who dies in an American uniform fighting for the cause of freedom here and abroad has not died in vain.

My son was medically discharged from the United States Marines, and died tragically in May, 2000. I know how he loved his country, and the very special bond of the Marine Corps. Had he served in Iraq and lost his life there, I know he would have felt it a just and honorable cause, and I would have been forever honored by his service. I am just as honored by the loss of those 800 precious souls we have lost there, and my prayers are with the loved ones of those brave soldiers. Each one of them, like the heroes of the Challenger, waved goodbye to their loved ones as they left for service, and before they could return, 'slipped the surly bonds of earth, to touch the face of God'.

May God Bless America!