By Gaylen Duskey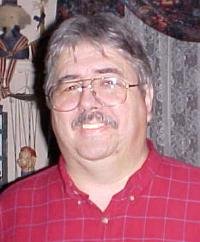 I have said that I am not a politician even though I am a candidate for assessor.
But Hur Herald Editor Bob Weaver pointed out to me that I was wrong. If you are running for office, he said, you are a politician. Technically he is correct. But the real deal is what kind of a politician am I.
The answer? Apparently I'm not one worth his salt. Witness this line from a recent story on the Hur Herald about the Upper West Fork Park Ramp Dinner. The line said: "Virtually every political candidate worth their salt will be attending, campaigning."
I did not attend. I realize that I should go to things like this - especially this one since it is the granddaddy of ramp feeds around here - and press the flesh … make polite small talk … smile a lot …
And I probably should do more of that.
But Saturday I had a prior commitment I could not wriggle out of. As a matter of fact it was a commitment I would not even want to wriggle out of.
My daughter Elizabeth was in the Junior Miss Wood Festival Pageant and the hours of her pageant conflicted with the hours of the ramp feed. As a matter of fact the pageant even conflicted with the hours of Easter Vigil at our church … I had to miss that too.
Why the folks that set up the pageant did not look at the calendar and see that having it on such a day would conflict with a ramp feed and an Easter Vigil, I don't know.
Then again the world does not set its schedule to suit my needs.
This pageant thing is a big deal … a bigger deal than I thought. For one thing there was the costumes the girls would have to wear. My daughter needed an evening gown and a dress suit. There were the shoes to go with these outfits - high heels no less - and other accompanying things such as tons of jewelry and undergarments.
All that stuff cost a pretty penny and I am thankful Elizabeth had the foresight to line up a couple of sponsors - the Koffee Kup and Furr's Auto -to help us offset the cost.
But there were still costs we had … stuff like rhinestones. We must have bought a zillion rhinestones, which my wife Linda sewed and glued onto the dress. The evening gown, which weighed a couple of pounds before the rhinestones weighed about 10 pounds after the rhinestones, was installed. So many rhinestones that I thought about a scene in the movie "The Electric Horseman."
Linda spent many a night working deep into the morning sewing and gluing but it was worth it because Elizabeth was a little knockout when she wore the dress, which frankly scares the bejeezers out of me. My little girl is growing up too fast and unfortunately I think I am going to need a big stick to keep the young swain of this area away until she is at least graduated from college.
The duties of fatherhood, unlike the duties of being a politician, are never ending and omnipresent.
So Saturday the choice was easy - I would rather be a father worth his salt than a politician worth his salt.