The basketball frenzy continued Tuesday around Calhoun with their pending first time ever appearance at a state tournament.

The rainy day didn't dampen the spirits of fans who turned out to give Calhoun High's Basketball team a great send-off.

The Red Devils were cheered by CHS students at Mount Zion before they boarded a chartered bus which detoured slightly to Grantsville to seek additional well-wishers.

Residents, young and old, came out in the damp weather with signs, shouts and arm-waving.

The tournament starts at 9:30 a.m. today at the Charleston Civic Center against Winfield.

Congratulations Devil's, we're all cheering for you.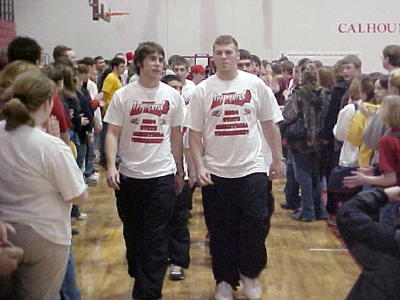 Calhoun's team walked through a long tunnel
of CHS students as they left for the tournament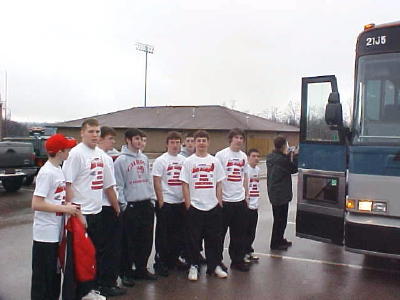 A chartered bus took the team to Charleston shortly after noon today ...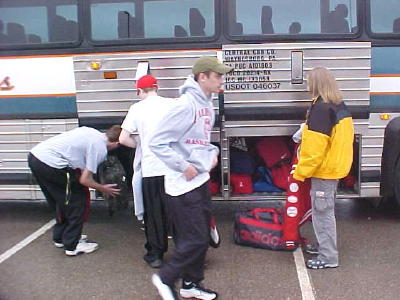 ... Loading up their gear and equipment behind CMHS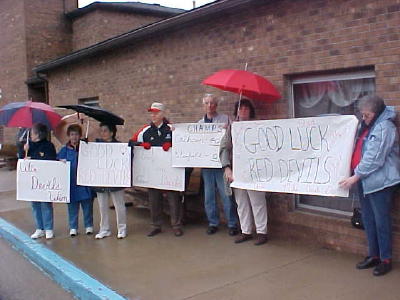 Senior citizens welcome team to Grantsville ...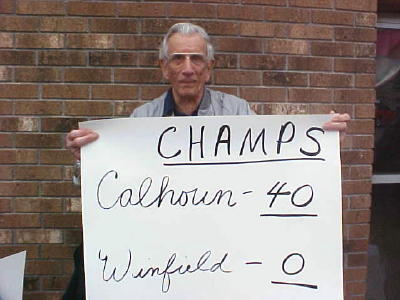 ... with optimistic support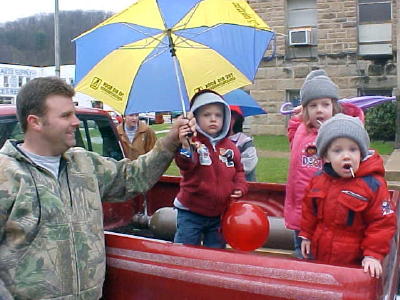 Even the 'little guys' showed up to support the team ...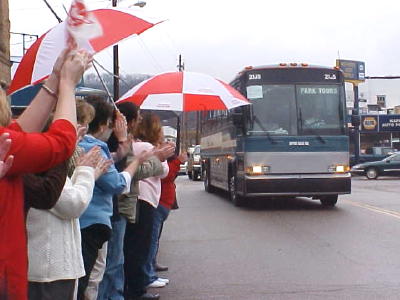 ... as they enter Grantsville ...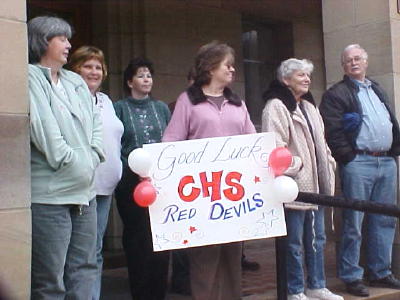 ... with supporters on courthouse steps ...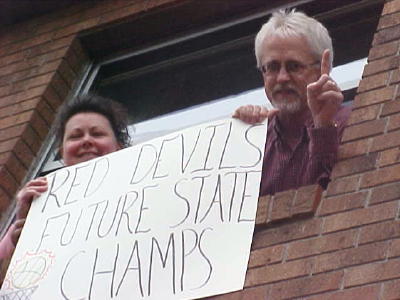 ... and fans ...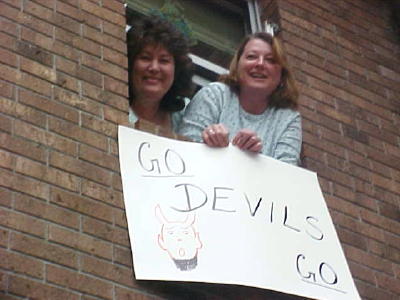 ... hanging out windows ...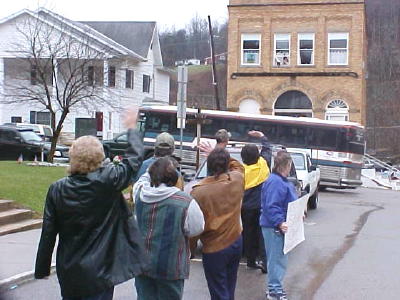 ... on to Charleston and the big event