By Gaylen Duskey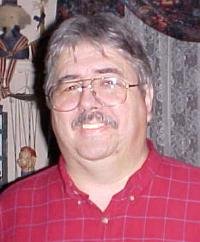 I watched a real good war movie the other night, "Ernie Pyle's The Story of G.I. Joe."
It was about the war in North Africa and the Italian peninsula. As war movies go it was one of the best I have ever seen. It directed by William Wellman and filmed in 1945. Pyle was killed before filming was finished.
The last part is what stuck with me ... that Pyle was killed before filming was finished.
Why?
Because two days before he was killed on Le Shima Island on April 18, 1945, he had talked with my father.
My father has never told me much about his war days especially when I was a kid wanting to know everything about the war. He told me it wasn't pretty and talked a lot about the heat and humidity of the South Pacific islands he was on. He told me the scariest things were the Kamikaze pilots because they didn't care if they died just so they killed you. But he mentioned little else of the war.
I have read a lot of Ernie Pyle's writings and I know why he was a Pulitzer winner and I'm not. He was a great writer and wrote about great men - the ordinary American soldier - in a way that made you want to read it. I write about sporting events and barbecue grills. there is a difference.
But after watching the movie I felt compelled to cull the Internet to search through Ernie Pyle's writings, praying that somewhere I would find some of his final notes posted. I had no luck.
But I would give anything to find his last notes. Maybe my father was mentioned in them. Maybe there was an insight into the twenty-something George Duskey that I never had. Something that I probably never will have.
My father has always been old. I say that because he was 30 when I was born and no matter how many years I put on the calendar he was always old to me. He's 85 now. The hands that were strong when I was a child now shake from time to time. The legs that moved him along so quickly now move at a doddering pace. The face that was young and without wrinkles is now etched and aged.
I would love to have known my father as a young man were I a man myself. The closest I ever got was to know him as a child.
I wonder had Ernie Pyle lived to write other columns would my father have been mentioned?
Would he have talked about the young man from Cremo, W.Va., who had been on his own since being forced to drop out of school in the eighth grade and join the Civilian Conservation Corps? Would he have talked about the young soldier who was a G.I. Joe in the Pacific slugging his way from one little remembered atoll to another? Would he have talked about the family man who had a brother, Jim, serving with Patton in Europe or the cousins who had already been killed or injured in the war? Would he have talked about his parents, George and Opal, trying to eke a living out of the poor earth in some holler in West Virginia? Or would he merely have said that George Duskey said he was going to go to Tokyo and hang Hirohito himself?
I can't say. And I probably will never know.
But I envy Ernie Pyle for being able to talk with my father back when he was a young man. I envy him because that's something I will never be able to do.