By Gaylen Duskey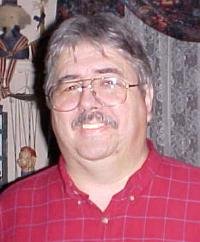 I was all set to write a year-ending column about what a lousy year 2003 was. And, it really was a lousy year … bad to the last drop.
I thought that this (Dec. 31, 2003) afternoon when I got the letter from the VA (Veterans Affairs) turning down a request for a disability pension I had talked my father into allowing me to file for him.
They said his injuries weren't service related. I blew my stack. What part of it wasn't service related? He followed a direct order. Got on a truck and was pulled off then drug by the truck for several more feet.
This was in 1944 on an island in the South Pacific with Japanese troops shooting at them. He spent several days in a coma in a field hospital. Was put on light duty. Was told he needed to go into the hospital at Fort Meade, Md., for treatment. When he was called up for the Korean Conflict he was ruled "medically unable" for service.
And they said it wasn't service related.
What part of what happened was some pencil-pushing geek unable to see as service related?
But that was just the final straw on a lousy 2003.
What else happened during the year?
Well, in January they said they thought my wife had breast cancer. Yeah, the Big C. Extremely scary to me … probably even scarier to her.
There were surgeries. One to determine if it really was cancer. It really was. Another to remove the cancerous area. This surgery was called a quadectomy because they removed about a quarter of her breast.
Management at the place where I was working at the time - the Parkersburg News and Sentinel - said that they would work with me to see that I had time to care for Linda while she was undergoing this ordeal.
The bottom fell out on April 28. That was the first day of her radiation treatments. That was the last day I worked at the Parkersburg News and Sentinel since they got rid of me.
I didn't think that was what they had in mind when they said they'd see I had time to take care of Linda. They also told me that my insurance would come to an end the first day of May. That meant I had to pony up a check for more than $800 just so she could keep getting radiation treatments.
That was the bottom. You figure you can bounce back once you hit bottom. The bounce has been small.
Finding a job has been nearly impossible.
I thought I had a job at Glenville State College as the public relations director only to be told they weren't going to have that position anymore. Scratch that job.
I thought I was going to get a job with the Department of Health and Human Resources. I took the state civil service exam and I have the highest score in the state. Higher than anyone else in any state. That coupled with the fact that I wanted to work in either Calhoun, Wirt, Gilmer or Roane counties put me at the top of the hire list for here I thought.
But when a job came open in Wirt County somebody working at the Wood County office wanted it and, as an inter-agency transfer, got it. I got the knowledge that I have the highest test score. That and two quarters plus tax will buy me a cup of coffee somewhere.
I also tried area media not owned by the Parkersburg News and Sentinel. I figured hometown boy … Pulitzer finalist … top column writer (sports and news) in Louisiana, South Carolina, Ohio, Virginia, Montana, North Dakota and, yes, West Virginia would land me a job. No such luck.
But all has not been bad.
I got an early Christmas present when Linda's first mammogram since the surgery came back negative. They do want to perform another mammogram in six months … just in case.
I lost weight … about 50-60 pounds.
I got to see my daughter play in the high school band.
Still, all in all, I looked at 2003 as a really lousy year and I was all set to write about how lousy it truly was. And there is a whole lot of that here.
But, when I looked out the church window as the beautiful yellow sky shining through the silhouetted trees at our New Year's Eve mass I realized that I had been dwelling on the negative while not seeing the blessings.
The blessings are these: I am alive and can enjoy God's creation; my wife is recovering from cancer not dying from it; my daughter is a talented young lady and I will be able to see and hear her perform again. Even now she is in the church choir and I get to hear her at every mass.
The jobs? Still looking and hoping but there are possibilities and I can only hope one works out.
And, I am sure I am smarter than the guy who turned my dad down … a lot smarter.
My New Year's resolution is to try to remember the good of 2003 and in 2004 to look for the blessings … not to dwell on the disappointments.
May you have a happy and prosperous 2004. And may God bless you all.