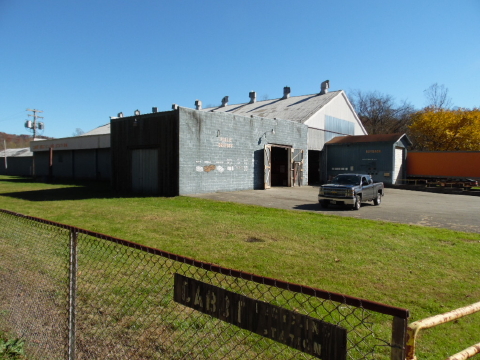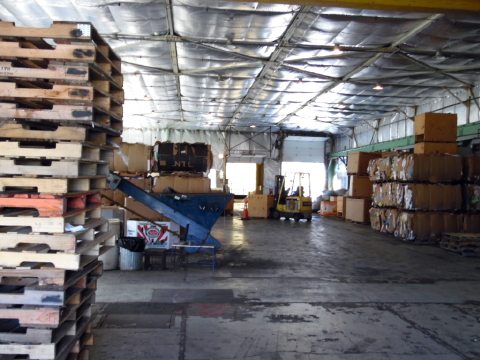 Calhoun's Cabot Recycling serves several regional counties
By Bob Weaver
Calhoun's recycling center is facing closure.
Dominion Resources has voided a 99-year-lease where the Cabot Recycling Station has been operating for about 13 years.
Cabot Recycling, located on Route 5 near Grantsville. is the only recycling center within 30-40 miles and is widely used by the community and neighboring counties.
The building is where the long closed Cabot compressor station once operated, exploding in 1945 killing two, and then rebuilt.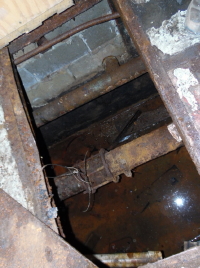 Cabot Recycling has spent about $100,000 improving the building, shown (left) are old gas pipes in water troughs under the building, the property is on the flood plain, used for many years in the early 1900s as the world's largest Cabot Carbon Black.
The longtime compressor station has a number of gas mains under the property.
The lease, which called for $1 a year, had a cancellation clause which Dominion has exercised to put the property on the market.
The property is reportedly evaluation at $360,000 by the company, but an independent appraiser gave a figure of less than $150,000.
The center is asking regional residents to sign an on-line petition asking Dominion CEO Thomas Ferrell II to donate the property to Cabot Recycling, as part of their outreach program to help local communities.
SIGN THE PETITION NOW FOR PROPERTY DONATION petition - change.org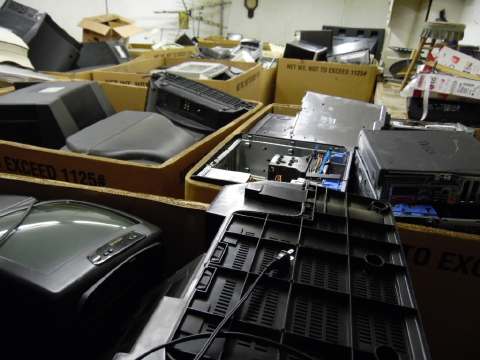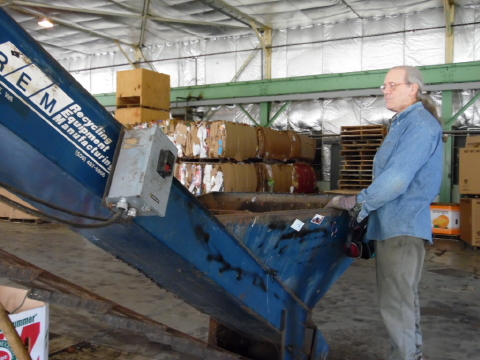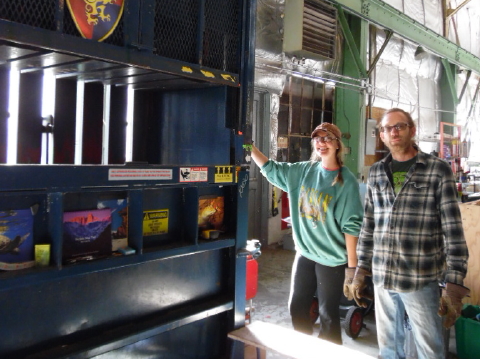 Executive Director Tom Degen says the operation is user friendly for drop-offs, "The loss will have a big impact on a community that recycles."
Dominion has a charitable branch, called the Dominion Foundation, which doles out over $20 million a year to communities in which they do business, for the purposes of energy conservation, education, environmental studies, cultural events, and community well-being.
"We are hopeful that Dominion will consider donating the property to the recycling center as part of their community outreach program," said board chairperson Judy Wolfram.
The Calhoun Commission will be passing a resolution pleading with Dominion to donate the property for continued recycling.
Cabot Recycling has been educating children in area schools about the importance of environmental stewardship, conservation of energy, and recycling.
"Many in our community support us, and more people recycle with us every month. Members of the communities we serve come to be green and bring in their recyclables, claim re-use items left here as donations by others, and some come to sell us nonferrous metals," said Wolfram.
"We have a recycling facility is spotless and open for recycling drop-off 24 hours a day, so we can meet everyone's needs.," said Degen.
Hospitals and schools in neighboring counties bring in electronics and other recyclables because their counties have no recycling center, the agency says landfills is not the answer.
Wolfram believes Dominion Foundation's mission statement is a slap in the face to our entire community, whose well-being, pride, and dignity depend on being able to have access to a place where they can recycle and keep their part of the earth clean for future generations.