WE HONOR THIS CALHOUN FAMILY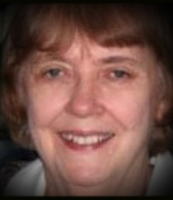 Alice J. Palmer Ramsey, 81, of Shinston and formerly of Sand Ridge-Sycamore, Calhoun, died on Nov. 6.
Cora L. Palmer Foester and Alice J. Palmer Ramsey in 2002 wrote a book of heartwarming stories of eight sisters growing up on Sycamore in Calhoun County - "It Happened in West Virginia."
The recollections of self-sufficiency on the backwoods farm will make you laugh and cry with the Palmer sisters, as Alice and Bo (pictured left) recall their childhood on the rocky 48 acre farm.
It is a fascinating story about life in the Great Depression, recalling family hardships and joyful triumphs. It Happened in West Virginia is a must read for every person who grew up in the hills of West Virginia, or for the newest generation who might learn about the possibilities of survival by love, family and a few acres of land.
Perhaps the highlight of the book is about the whipping at Sand Ridge.
The Palmer girls write about the simplest of things from washday, stacking hay and pet skunks to playing in the creek, making leaf dresses, raising chickens and produce, and rarely going to town (Grantsville).
See complete obituary   Alice J. Palmer Ramsey
Also   "IT HAPPENED IN WEST VIRGINIA"