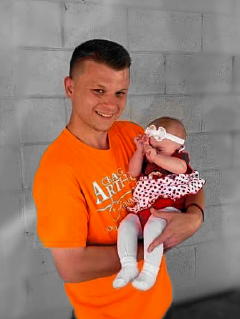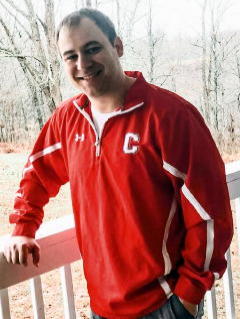 Commission candidate Arthur (left), contest won by Walker (right)
Calhoun Commission candidate Craig Arthur (Independent) filed with the Calhoun Clerk's office late Thursday for a recount of ballots canvassed and approved Monday by the Calhoun Commission.
The recount requires a $300 bond to be posted, with the costs of recounts often exceeding $1000. If the challenger wins in a recount, they are not required to pay the fees for the workers recount.
Arthur is contesting the win by Republican Matt Walker by 44 votes, Walker having a total of 1085 to Arthur's 1041.
Arthur had complained about his name being placed at the bottom of the ballot. "I'm all the way down the ballot, of course. Spread the word," while the Calhoun Commissioners advised him that ballot name placement was done by state code and election regulations.
Arthur also complained about County Commissioners physically being in the County Clerk domain while tabulating the election results. If a commissioner was an active candidate, they would sit out.
The commission provided Arthur with the law regarding commissioner's involvement in vote tabulation.
During the last election cycle when Arthur was defeated by Commissioner Kevin Helmick, a number of election violation charges were filed against Helmick, with Arthur denying any knowledge of the action.
State election officials denied the charges, indicating they were frivolous.
Arthur did not respond to a request from the Hur Herald to comment on the situation and during the previous election cycle advised the Herald, "Do not contact me any further regarding this matter." (See story below)
The recount will likely occur next week.
See also   COMMISSIONER HELMICK CLEARED OF ELECTION CAMPAIGN VIOLATIONS - Opponent Arthur Denies Knowledge Of Complaint Filed With WV-SOS