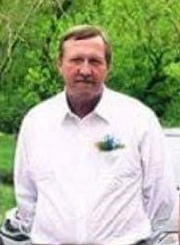 Private graveside service arrangements have been made for Michael Allen Nichols, 63, of Gandeville, who was shot and killed by Roane County Deputy Sheriff Michael King, the case is still under investigation by the WV State Police.

See ATTORNEYS CALL ON ROANE SHERIFF TO RELEASE BODY CAM FOOTAGE OF SHOOTING - Deceased Man's Family Deserve Answers

NICHOLS OBITUARY

Michael Allen Nichols, 63, of Gandeeville, WV, passed away on Thursday, October 22, 2020. He is the son of the late Rex and Lucy Nichols. Along with his parents he was preceded in death by two sisters, Kay Foster and Catherine Kizer; and two sons-in-law, Shawn Lee Fields and Gary Lee Taylor.

He was a retired landscaper.

Michael, is survived by two daughters, Melissa Fields of Parkersburg, WV and Lisa Fleming of Walton, WV; brothers, Thomas Nichols, Kenneth, Randy, John, and Ernie Nichols; sisters, Joe Weekly, Debbie Nichols and Charlotte Nichols Withrow; 7 grandchildren, Tyler Nichols, Clayton Fields, Erica Fields, Kaitlyn Fields, Amber Norman, Sara Taylor and Brianna Parker; several great grandchildren.

The family will hold private graveside services to Honor the Life of Michael.