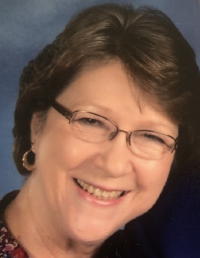 Rosemary Jackson McDonald of Bridgeport WV, 71, died Monday after a short term illness at Duke University.

She worked for the Calhoun Board of Education as a secretary and Minnie Hamilton Hospital as a transcriptionist for many years.

Her husband, Charles William "Mac" McDonald, 74, died on September 18 following an accident.

The McDonalds were longtime residents of Calhoun County.

He was retired from the WV State Police, a Calhoun magistrate and a pastor.

Friends will be received at Bartlett Funeral Home, 202 McGraw Ave. Grafton, on Sunday, November 15, 2020 from 1:00PM to 4:00PM, with proper distancing and face mask required. Funeral service will be held Monday, November 16, 2020 at 11:00AM with Pastor David Bess officiating.

See complete obituary under OBITS.