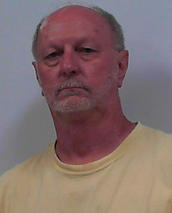 A Grantsville businessman Stephen Lee Satterfield, 72, was arrested late Wednesday by the State Police and taken to Central Regional Jail.

He was charged with brandishing, domestic assault and domestic battery.

State Policeman D. C. Moore, in a criminal complaint, says Satterfield called a person who was working at Cha-Tis convenience store, asking them to come to his residence.

The complaint says, upon arrival, the victim said that Satterfield threatened to blow their head off, pulling a gun and box of shells from a bedside table.

The victim, according to the complaint, scuffled over getting the bullets, the complaint indicating that Satterfield "pushed and slapped" the victim, after which the victim fled back to the store.

State Police and the Calhoun Sheriffs Department responded quickly to the incident.

PERSON REPORTEDLY PULLS GUN CHA-TIS CONVENIENCE STORE IN GRANTSVILLE - Reportedly Struck Person, Suspect Flees

ORIGINAL STORY 9/09/2020 - A person allegedly pulled a gun on a person connected to the Cha-Tis Convenience Store in Grantsville about 9:25 p.m. Wednesday.

Reports indicated a person was physically struck, the incident reportedly connected to a domestic situation.

State Police and the Calhoun Sheriffs Department quickly arrived to the scene.

A suspect was reportedly taken into custody at 11 p.m. by the State Police and the Calhoun Sheriffs Department.