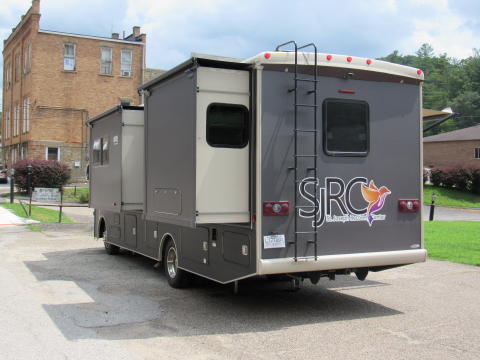 Mobile addiction recovery services comes
to Grantsville, no referrals are needed
St. Joseph Recovery Center is now offering mobile outpatient services to Calhoun County every Thursday in Grantsville, plus nine other counties, including Roane, Wirt, Gilmer, Doddridge, Ritchie,Pleasants, Tyler, Harrison and Mason.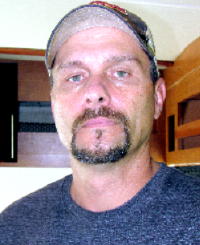 "Many of those areas have limited treatment and recovery options, including Calhoun," said John Pratt (right) Peer Recovery Support Specialist.
The mobile unit offers the "the same services as bricks and mortar programs," Pratt said.
St. Joseph Recovery Center has been open for just over a year, providing treatment for those suffering from Substance Use Disorder locally and throughout West Virginia.
The facility, located in Parkersburg, offers 77-beds for Residential Substance Abuse Treatment, Detox, and Outpatient Medication Assisted Treatment and Therapy.
By utilizing a "whole person" treatment strategy, including Medical Care, Mental Health Care, Group and Individual Therapy, and Case Management, St. Joseph offers clients a strong support system for long term recovery success.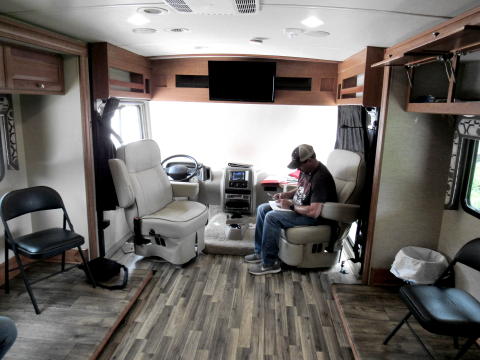 A large percentage of St. Joseph Recovery clients live within the region but were unable to follow up with treatment due to challenges related to transportation. An inability to receive continued medical treatment and therapy support can be very detrimental to individuals in recovery, placing them at higher risk for relapse and overdose death.
This risk has been further escalated during the Covid-19 Pandemic with the social isolation measures currently in place. In the fall of 2019, St. Joseph Recovery Center applied for and received State Opioid Response Funding for Outpatient Mobile Clinics as part of a federal initiative to increase access to Substance Abuse Treatment in rural areas. SJRC now has 2 RV's that have been retrofitted to medical offices, complete with telehealth capabilities.
The Units will spend a full day in each county served, making scheduled stops to provide Medical Treatment, including Medication Assisted Treatment (Suboxone) as clinically indicated, as well as an onsite Laboratory, Therapy, and Peer Recovery Support Services.
Please contact St. Joseph Recovery Center for location and scheduling information at (304) 916-1881.