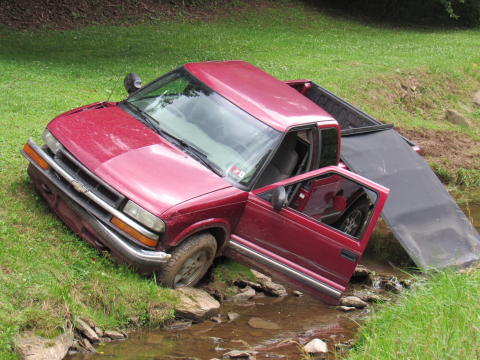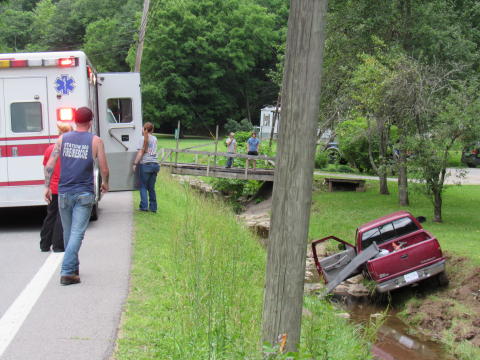 A young male driver lost control of his vehicle at 4:30 p.m. Thursday, traveling north on State Route 16, about two miles south of Grantsville on Phillips Run.
The driver narrowly missed hitting a utility pole, crashing into Phillips Run.
He appeared to be uninjured.
Calhoun EMS and the Grantsville VFD responded.
The WV State Police are investigating.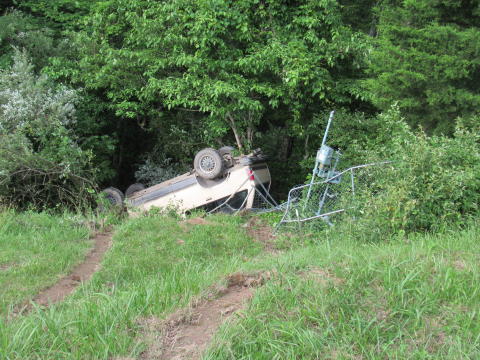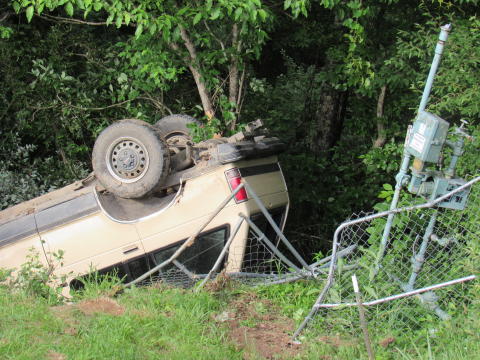 The Grantsville VFD responded to a car crash at Calhoun County Park at 6:30 p.m.
The vehicle left a park road, crashing over a hillside and into a natural gas installation, doing damage.
The driver of the vehicle was not on scene.
State Police are investigating.